Friend,
Hope you had a great weekend!
I wanted to let you know that we have a little over 20 tickets left for Bridgette Tatum event next Wednesday night!
If you'd like to get a seat for this, click here to see who will be here!
Hint… They've written for Aldean, Paisley, Pardi, Adkins, Shelton, Bryan, And more!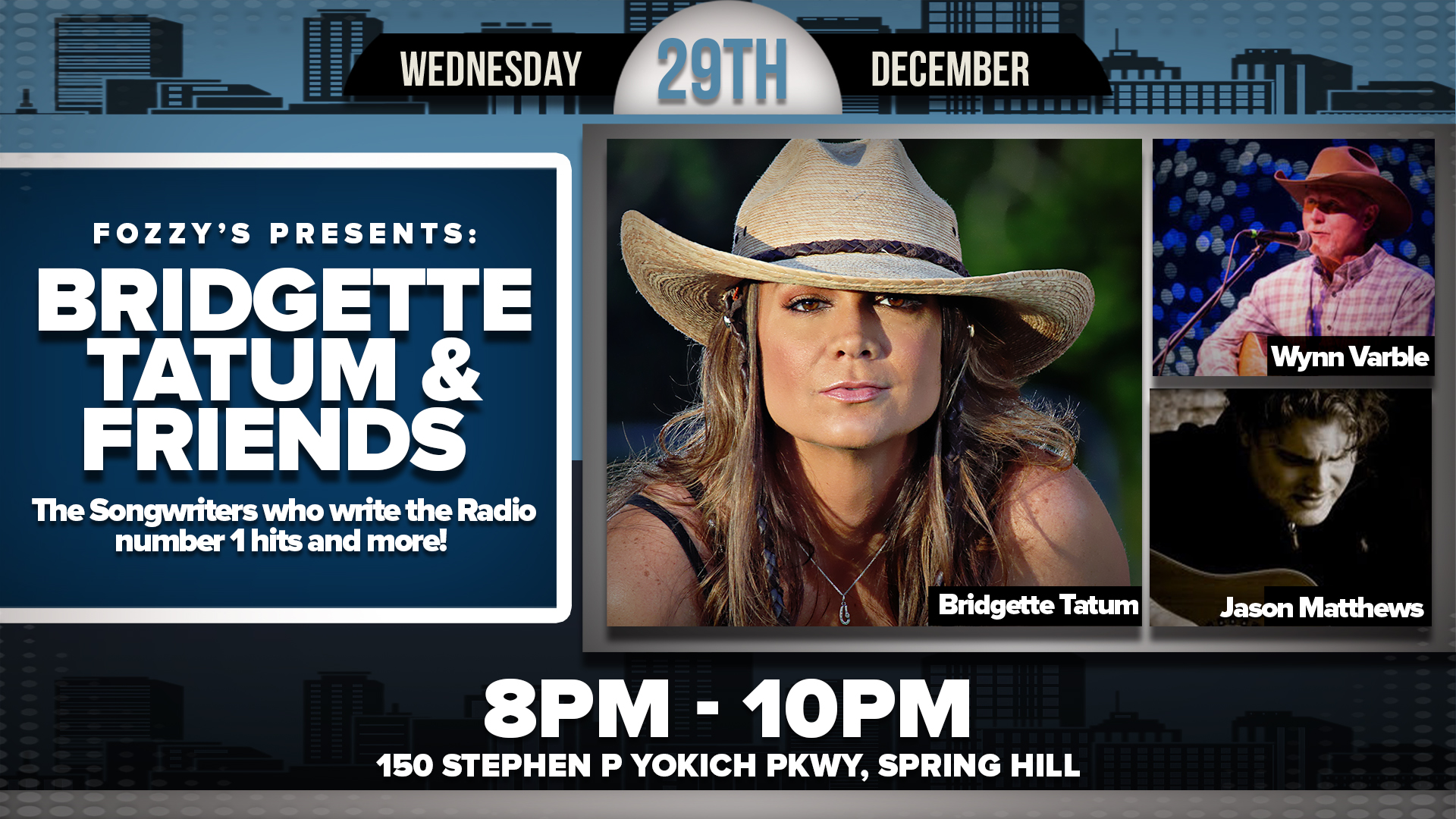 Christmas Movie Trivia This Tuesday!
This Tuesday is round 2 of our Christmas Movie Trivia!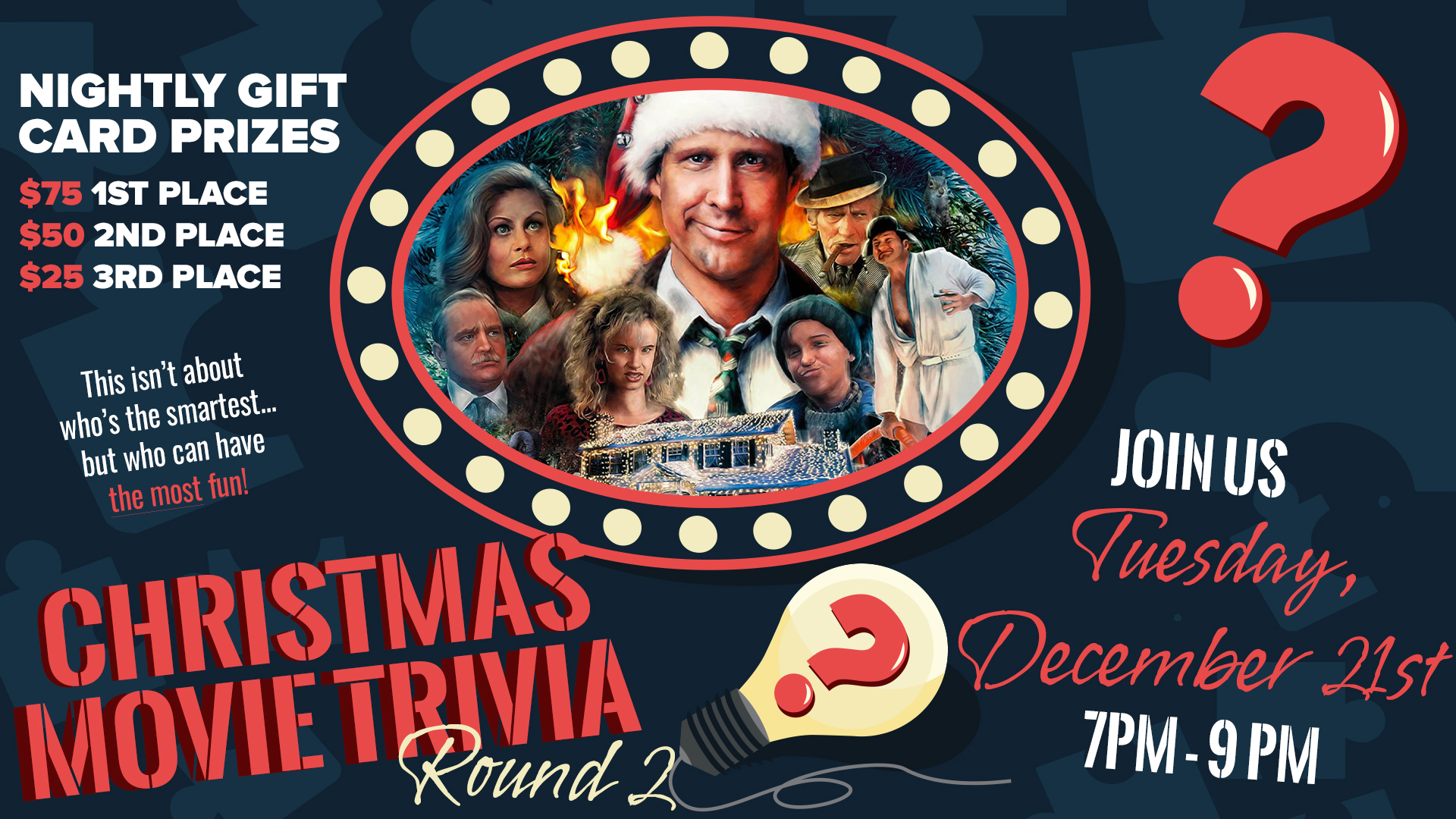 Karaoke Wednesday Night!
This Wednesday we have Mark Walker hosting Karaoke Night! 8-11pm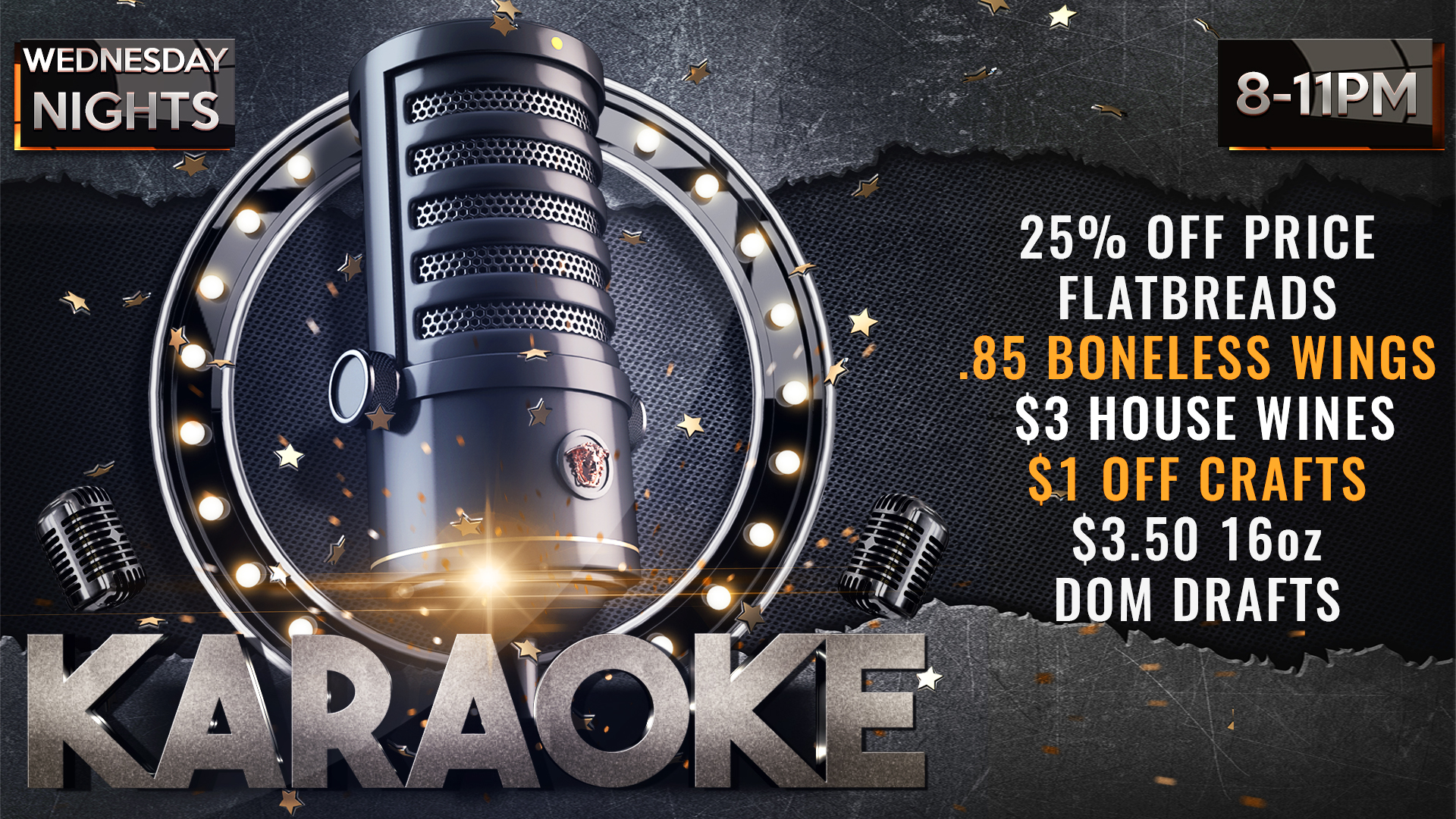 Holiday Hours
We will be open Christmas Eve regular hours!
Christmas Day we will be closed so all our staff can enjoy time with the family!
Have a Merry Christmas,
Nick "Fozzy" Fosberg