Friend,
Hope you're doing well.
Before I get into this weeks entertainment I wanted to give you a quick update on our late night $6 menu.
We've updated hours to be Sun-Thurs from 10pm to 11:30 and Fri and Sat from 10pm to 12am.
Everything is just $6 except the bone in wings. Click here to view menu if you haven't seen this yet.
SIN Sunday & Monday
Know someone in the bar or restaurant industry?
Well we kicked off Service Industry Night for those in the industry who will get to enjoy our late night menu from 9-CL on Sunday and Monday's and also receive 20% off on their bill. (20% off is on everything except the $6 food menu since those are already discounted by 50% or more)
So if you are in the industry or know someone that is, Sunday and Monday nights you'll receive some great incentives!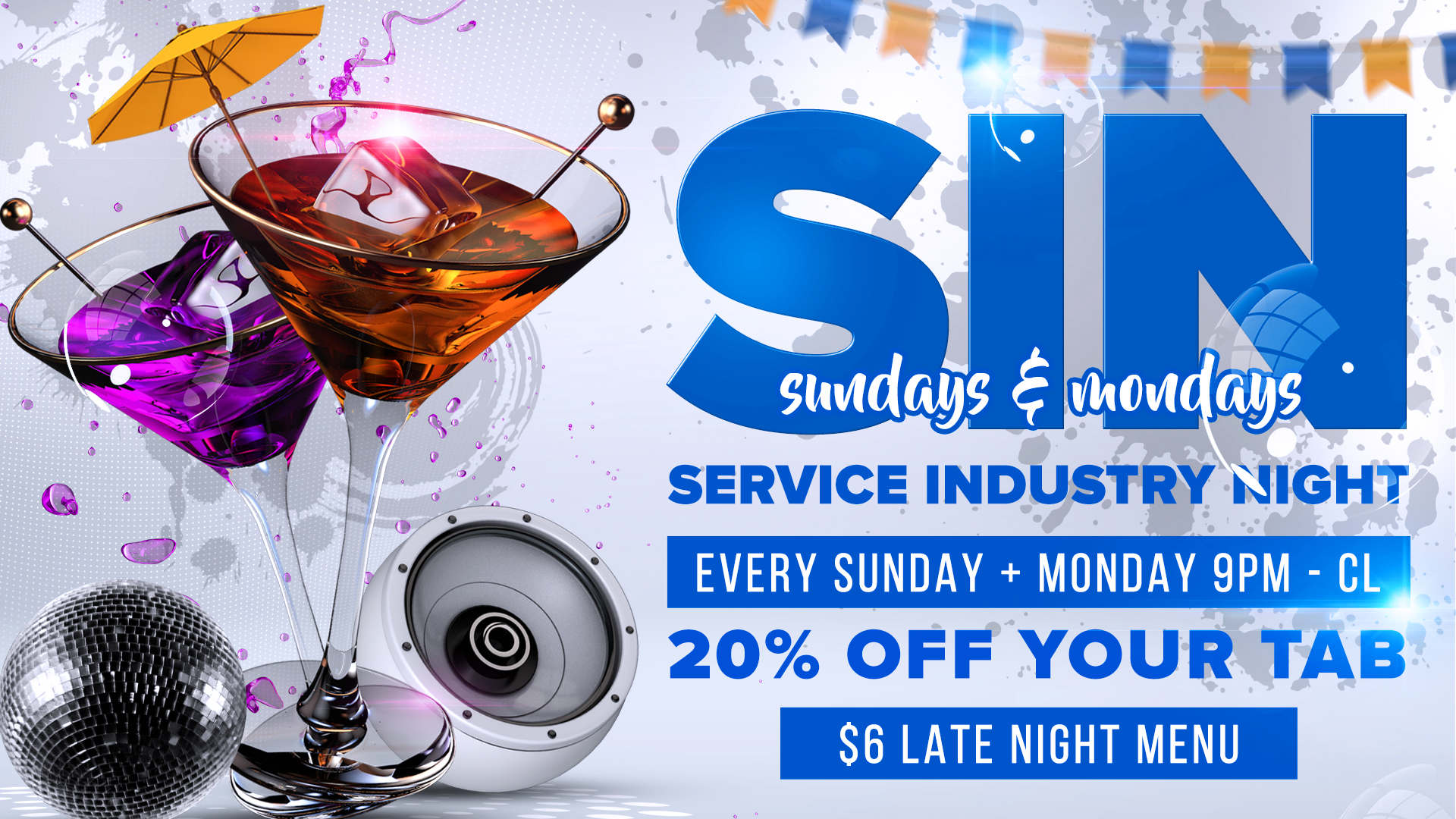 What's Going On This Week & The Fun We Have Planned Next Week!
Tonight we have regular trivia from 7-9pm. And next Tuesday we have Marvel Movie trivia!
Wednesday night we have Bar Bingo from 6-8. If you remember about 4-5 weeks back I asked for everyone to pick whether we did bar bingo or karaoke or Singo (music bingo) and I shared the results that Bar Bingo won…. but it's not doing as well as we anticipated.
Maybe it's taking a little more time to build up or do you think regular bingo / or music bingo would be better? Have a different idea in mind? Let me know by replying to this email.
Thursday Jackpot is up to $2,500!
It's getting up there. Come in from 6-8 on Thursday for a chance to win the money and every 15 minutes we have mini contest / games to win gift cards and Fozzy's swag!
Live Music This Saturday Night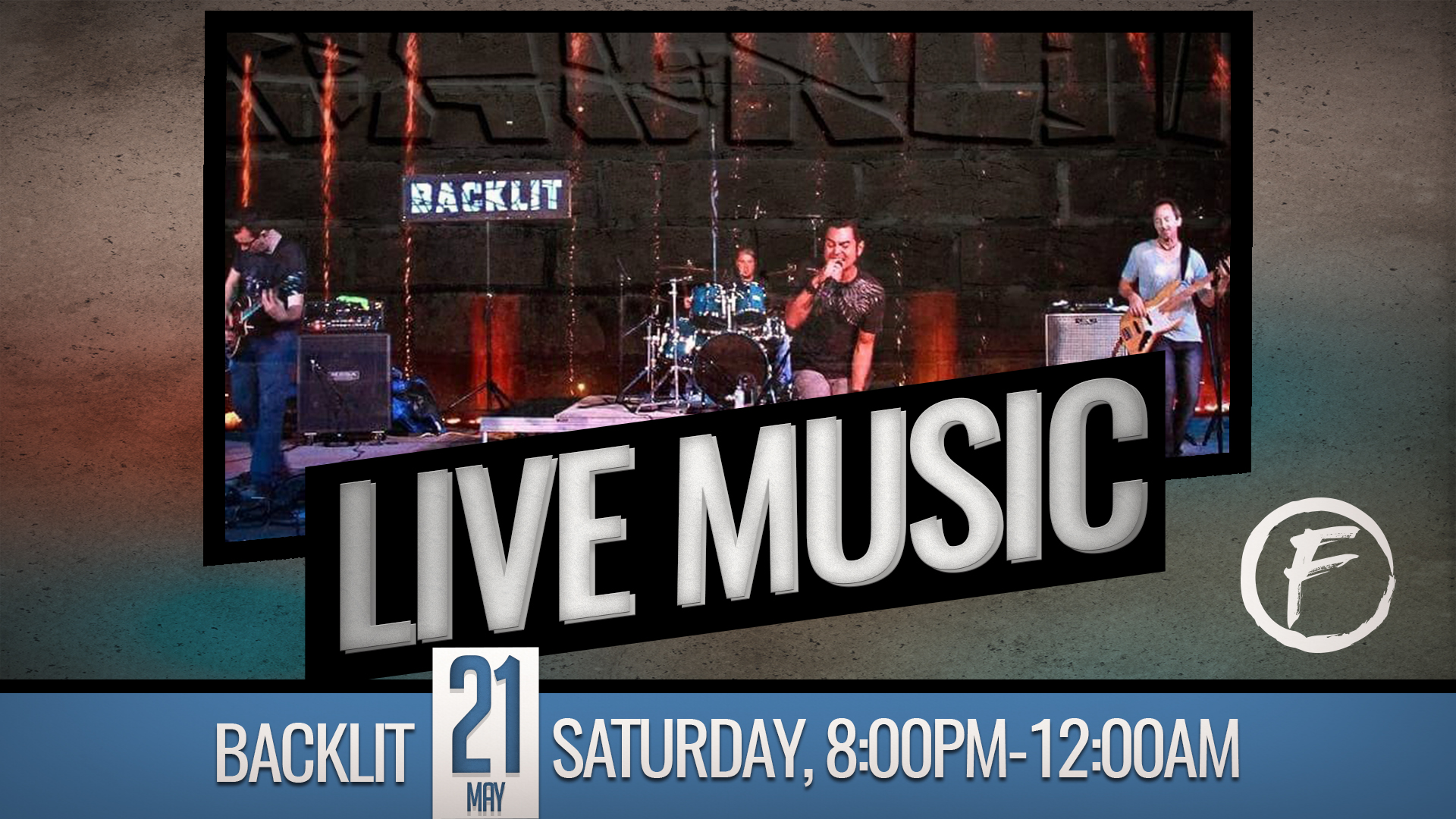 BACKLIT is a Middle, Tennessee based cover band that started in 2009 with the sole purpose of doing what the collective members, Jason, Mike, Russ, and Steve were born to do…play music with infectious melodies and rockin' rhythms!
With musical influences by such artists like Stevie Wonder, Led Zeppelin, The Beatles, Eddie Van Halen, to newer artists like Kings Of Leon, Maroon 5 and Muse, BACKLIT strives to create that balance between music that is fun, and at the same time has that attention to detail with musical nuances which makes you hear something different every time you listen to them.
They have played at Branson Landing, and on the Billy Block Summer Concert Series.
Next Wednesday Bridgette Tatum!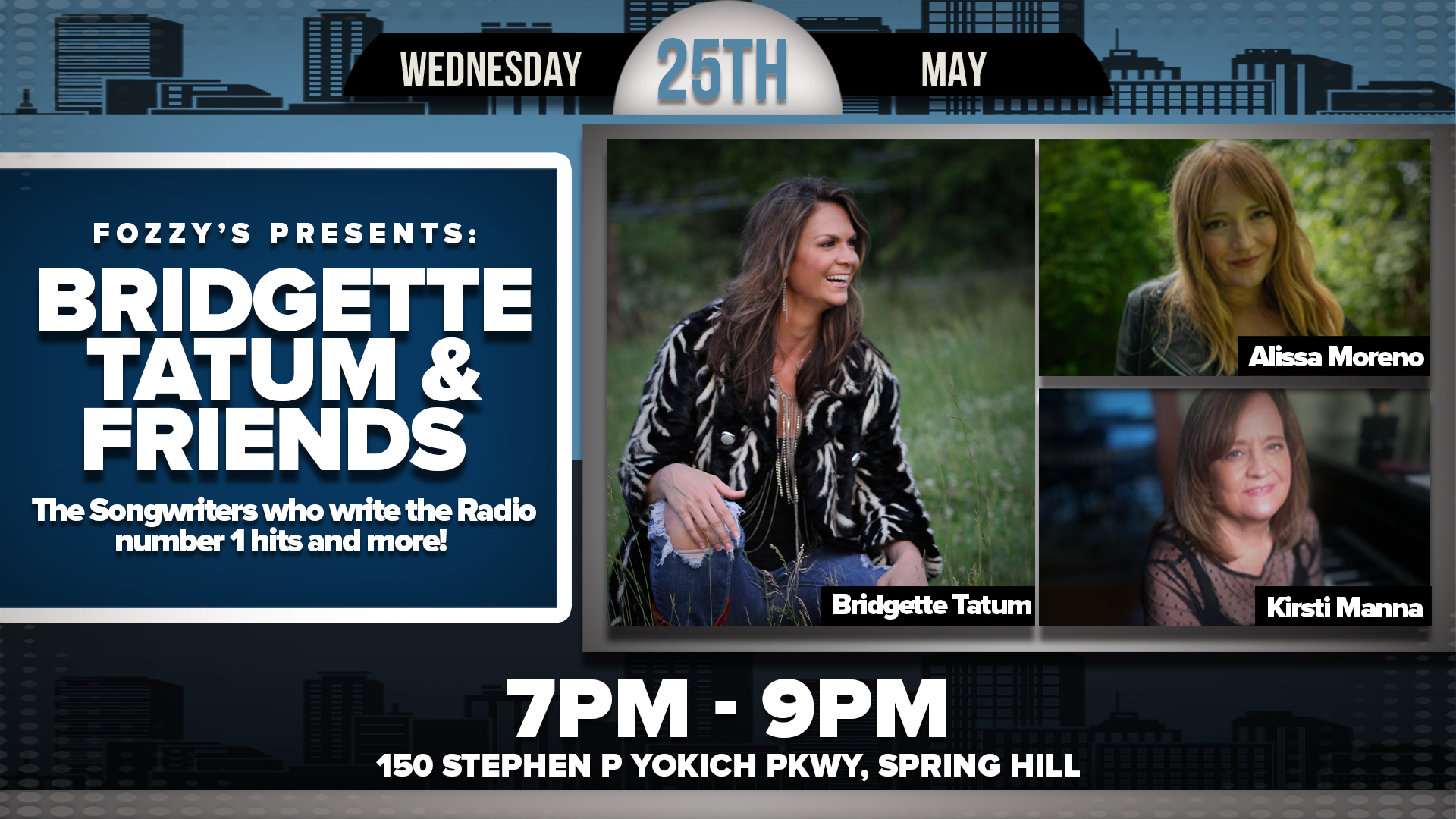 If you'd like to get more info on the singer / songwriters who have had #1 radio hits, click here!
Remember when you pre buy tickets you'll be guaranteed seats on the stage floor, but you can still come in and not pay and site on patio or in the party room.
Cheers,
Nick "Fozzy" Fosberg