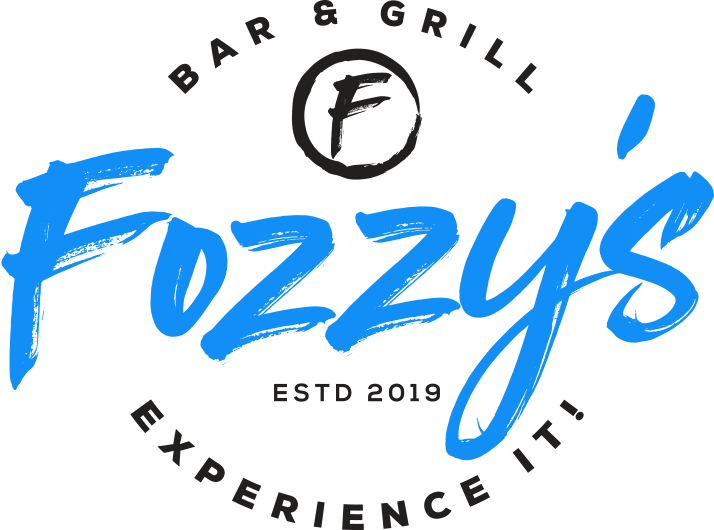 Friend,
While on vacation in Montana we got some great feedback with the launch of our brunch menu and the kitchen staff did a great job with everything.
One thing we are definitely doing going forward (and I think this might have just been miscommunication between myself and management) we will have our full menu ready to go by 11:30am EXCEPT our tacos and "favorites" section of the menu.
All appetizers, burgers, flatbreads, salads, will be available and as we continue to get better with organization of the kitchen it will be our goal to include everything if we find a way to make it possible. The problem is finding room for everything.
This will be our last week of reservations only for the brunch menu. If you'd like to reserve a table for Sat or Sun and get 20% off your meal, please click here and Jen will get back to you within 48 hours with confirmation.
You're Invited + Reply For Party Gear!
This Saturday we are hosting our first 80's Themed Dance Party w DJ Brad Reed at 8pm.
We're going all out with decorations, staff dressed to impress in their 80's gear and 80's hair styles!
We will be having a best dressed contest and best hair contest!
Plus a few 80's games and contests for prizes! 80's party gear will be given out to the first 20 reservations booked.
If you'd like to reserve a table, please reply back to this email and we will get you taken care of!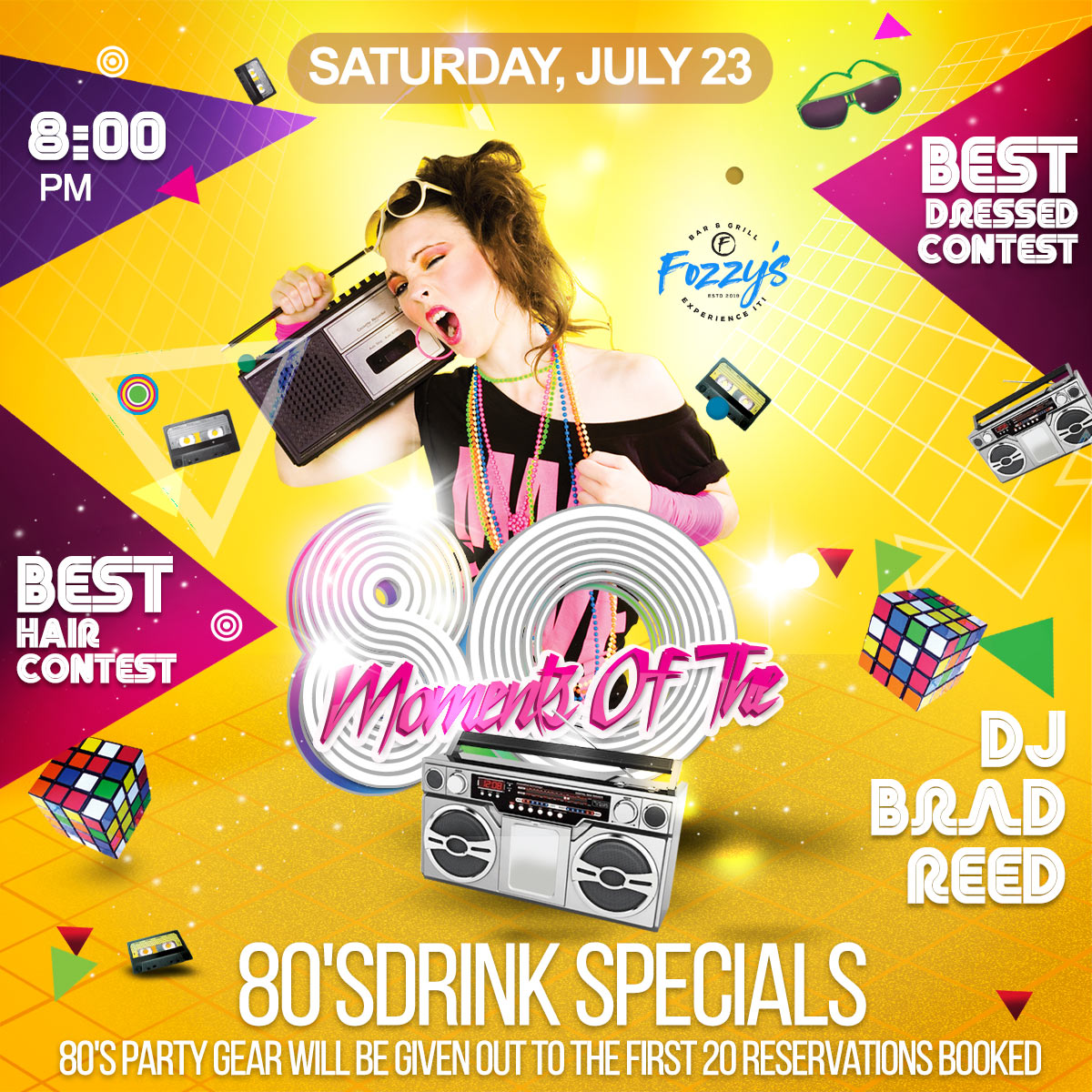 Live Music This Friday 8pm!
James Rose & The Nashville All Stars – NO COVER
Having played over 200 shows a year for the last ten years up down the east coast and throughout the southeast. A mainstay on the S.E.C. College Club Tour every fall has earned James a faithful following of supporters both young and old.
From rowdy drinking songs to the occasional heartfelt ballad James commands the stage with the presence of a seasoned veteran and his high energy show leaves fans at the end of the night knowing that they have just witnessed one of the most promising, upcoming country artist to hit the Nashville scene in a long time. In recent years James has shared the stage with the likes of Dierks Bentley, Darius Rucker, Lee Brice, Joe Nichols and Travis Tritt.
Expect much of the same next year as James will once again hit the road playing various dates throughout the United States with the Nashville AllStars.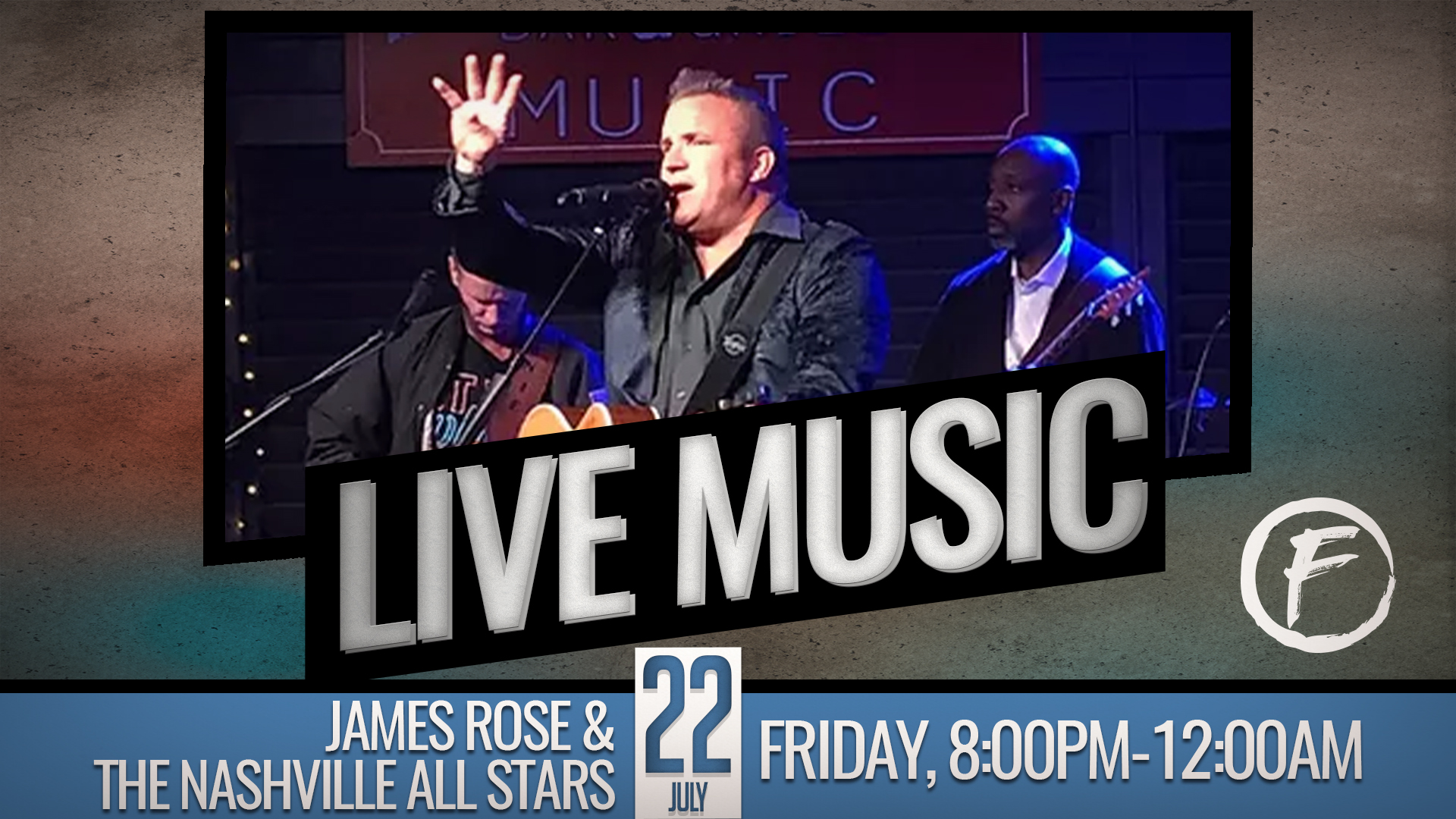 Rest Of The Week Wrap Up
Tonight we will have general trivia and next Tuesday is Super Hero Trivia!
Tomorrow we have Singo – music bingo which has been an amazing turnout for us.
Thursday we have our Pick The Joker promotion and the pot is up to $1,400!
Cheers,
Nick "Fozzy" Fosberg
PS. Remember reply to this email if you'd like to set up a reservation for our 80's party. And if you'd like to come in and get brunch and get 20% off your meal while giving us your honest feedback, click here and Jen will reach out to confirm.