Friend,
First I want to say I hope you had a great Easter with family and friends. I'm definitely feeling about 12 pounds heavier today after waking up with my daughter and starting off on chocolate bunny ears then on to a massive feast and cocktails at our aunts all day.
Gotta love the holidays!
And speaking of good food….
New Feature Menu Kicks Off Wednesday!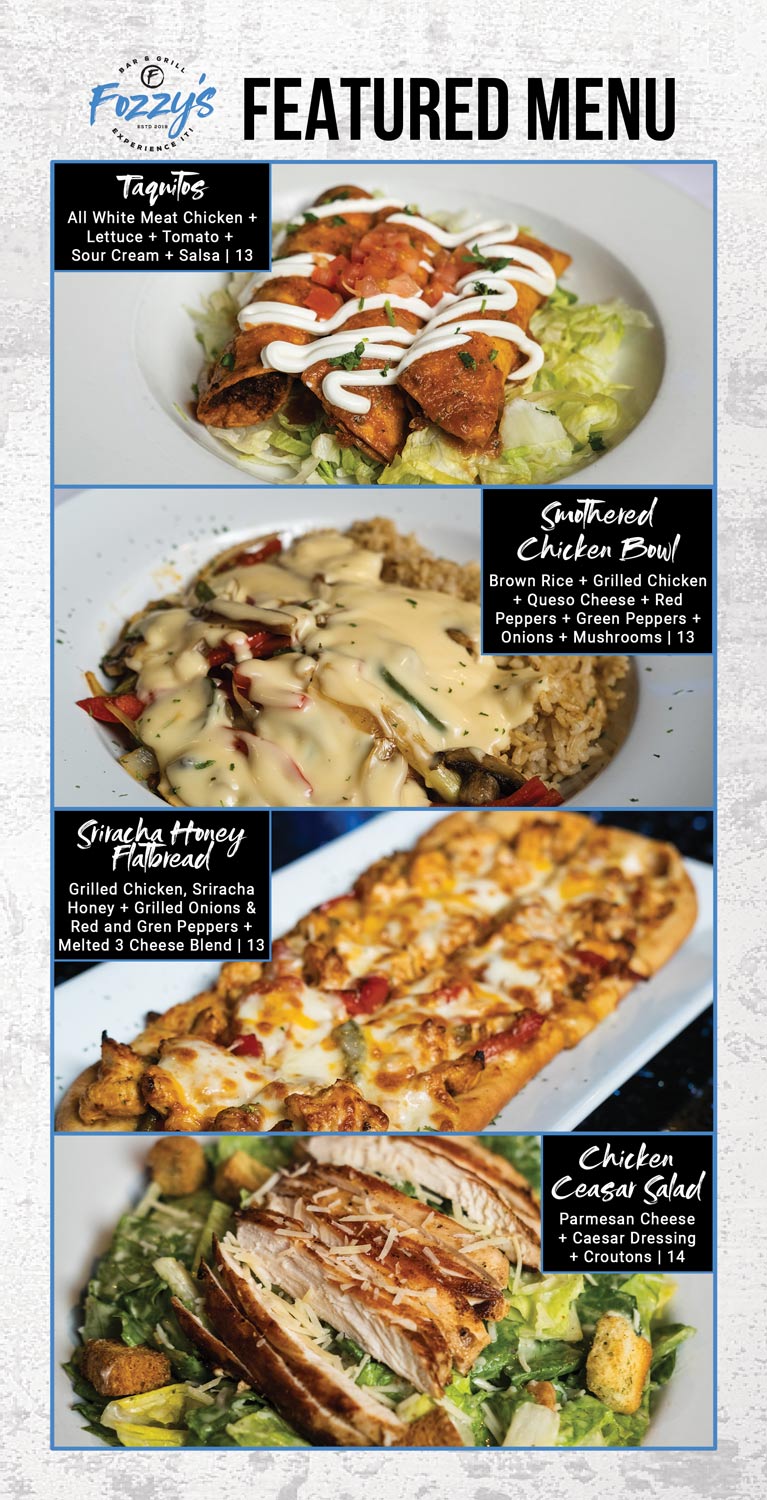 We will be starting this new feature menu this Wednesday!
My two favorites are the Fozzy Chop, the Taquitos, and Sriracha Honey Flatbread.
I'm not someone who's into real hot, spicy food, but with the Sriracha being mixed with honey it's the perfect temp with some sweetness added to it.
80's + 90's Music Trivia Tuesday
7-9PM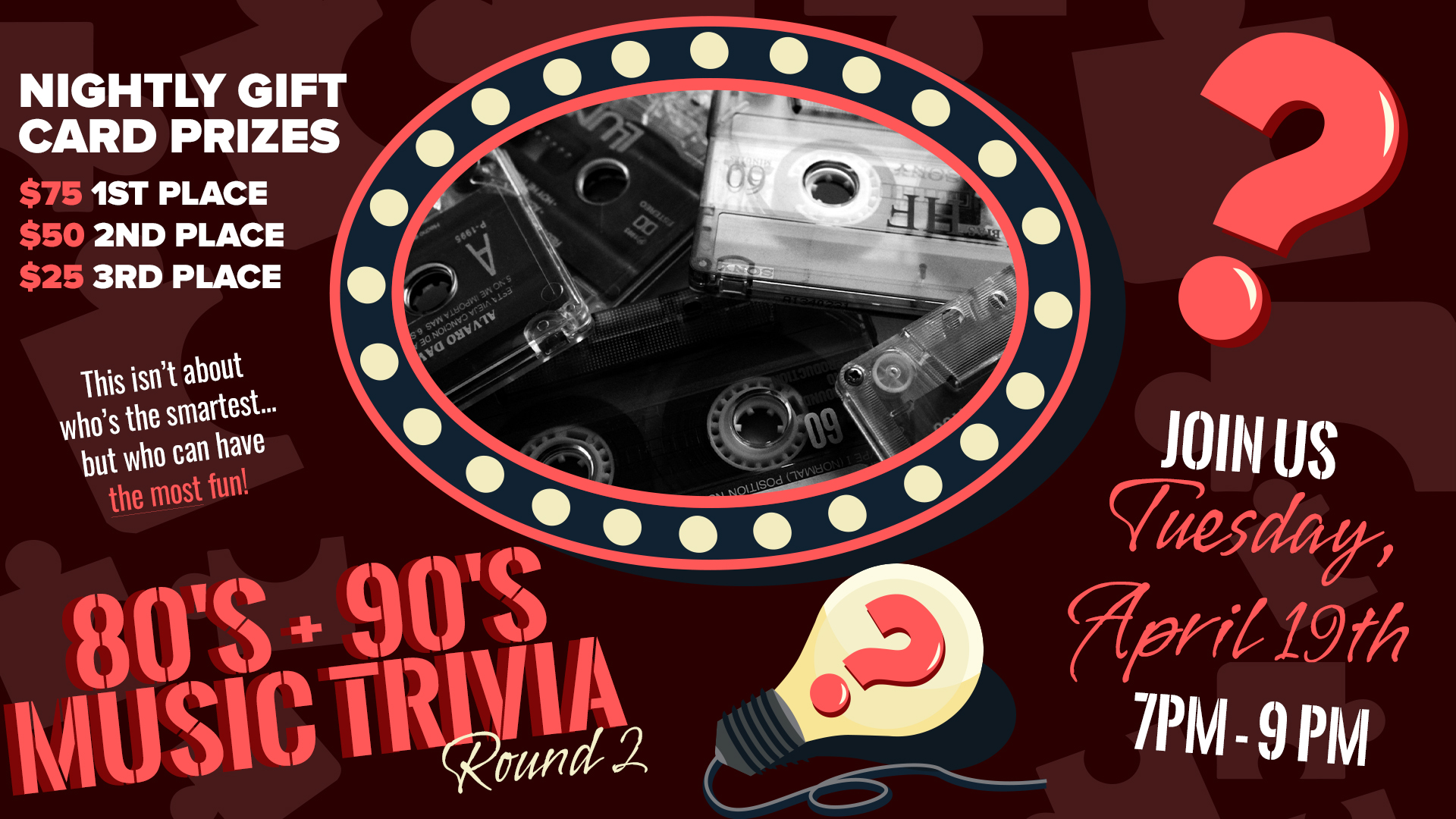 Wild Bar Bingo On Wednesday 6-8pm!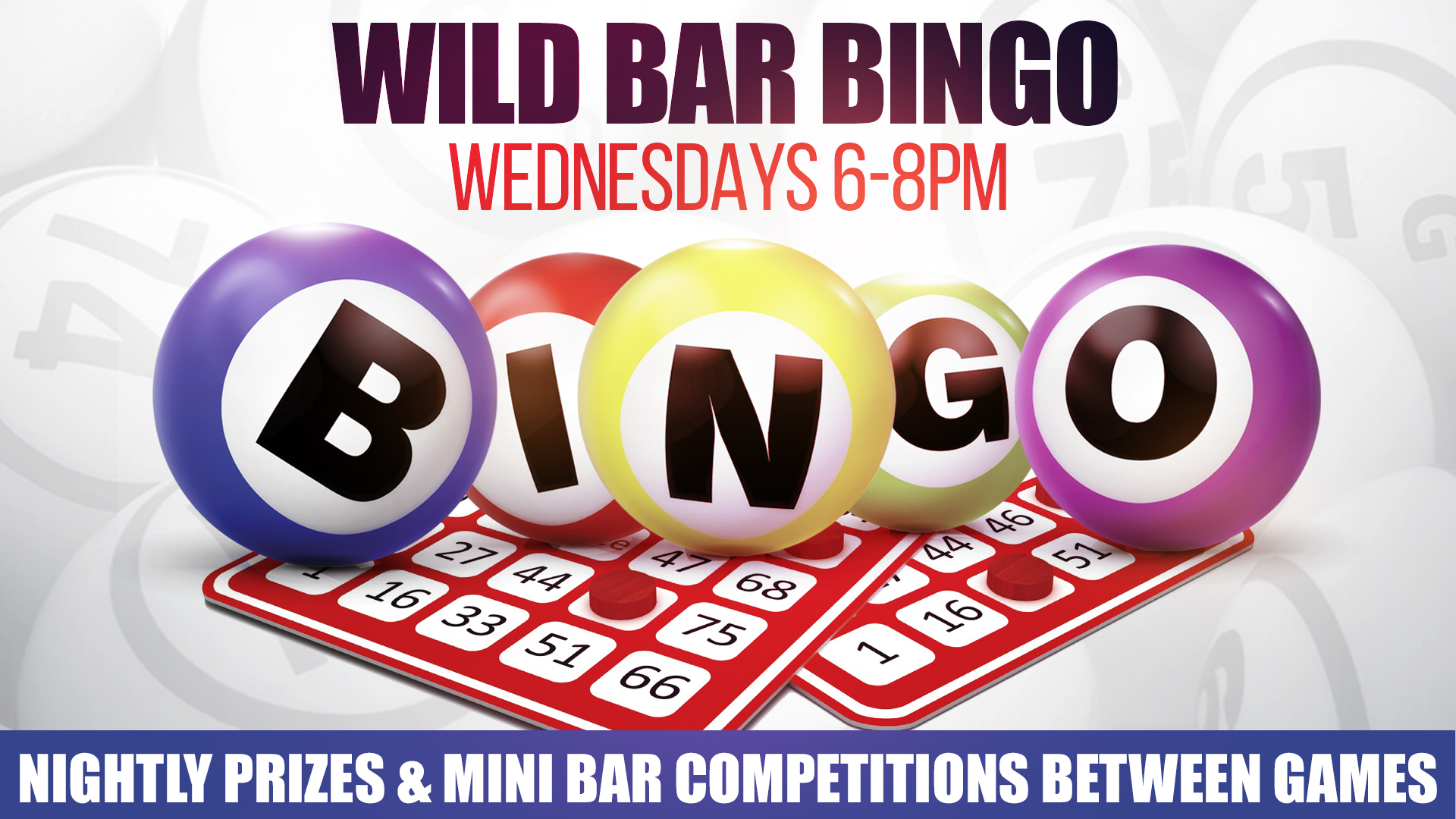 Instead of calling out numbers, we are calling out bar "slogans" like drinks, brand names, slang words used in a bar, and our favorite food items!
Winners will win gift cards, free meals, Fozzy gear, and more! After each game of Wild Bar Bingo we will host mini competitions like first to hit a bullseye, flippy cup, B-Pong, and more for more prizes.
If you're looking for a fun experience while you have some dinner and drinks, it doesn't get any better than this!
This Weekends Live Music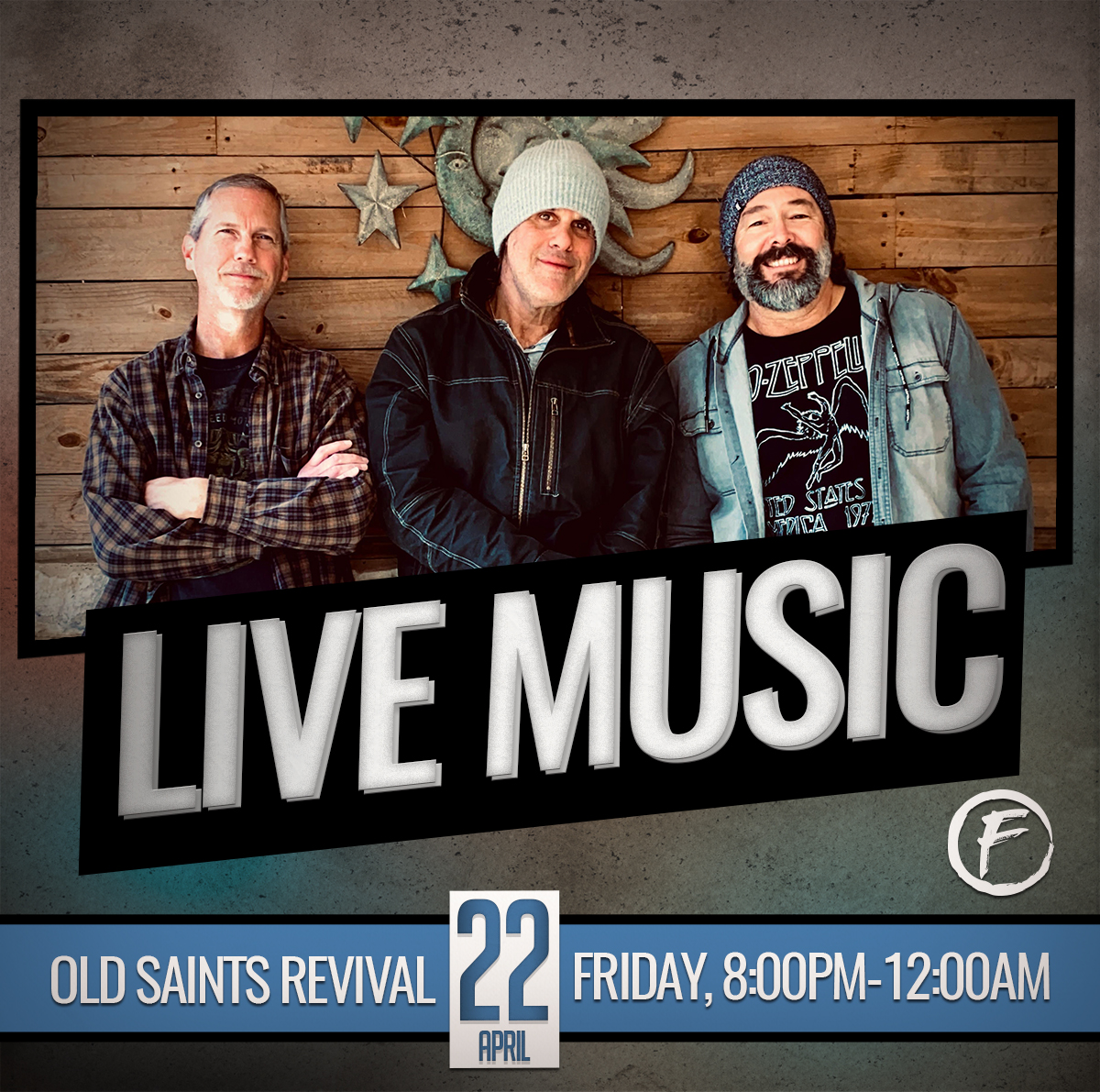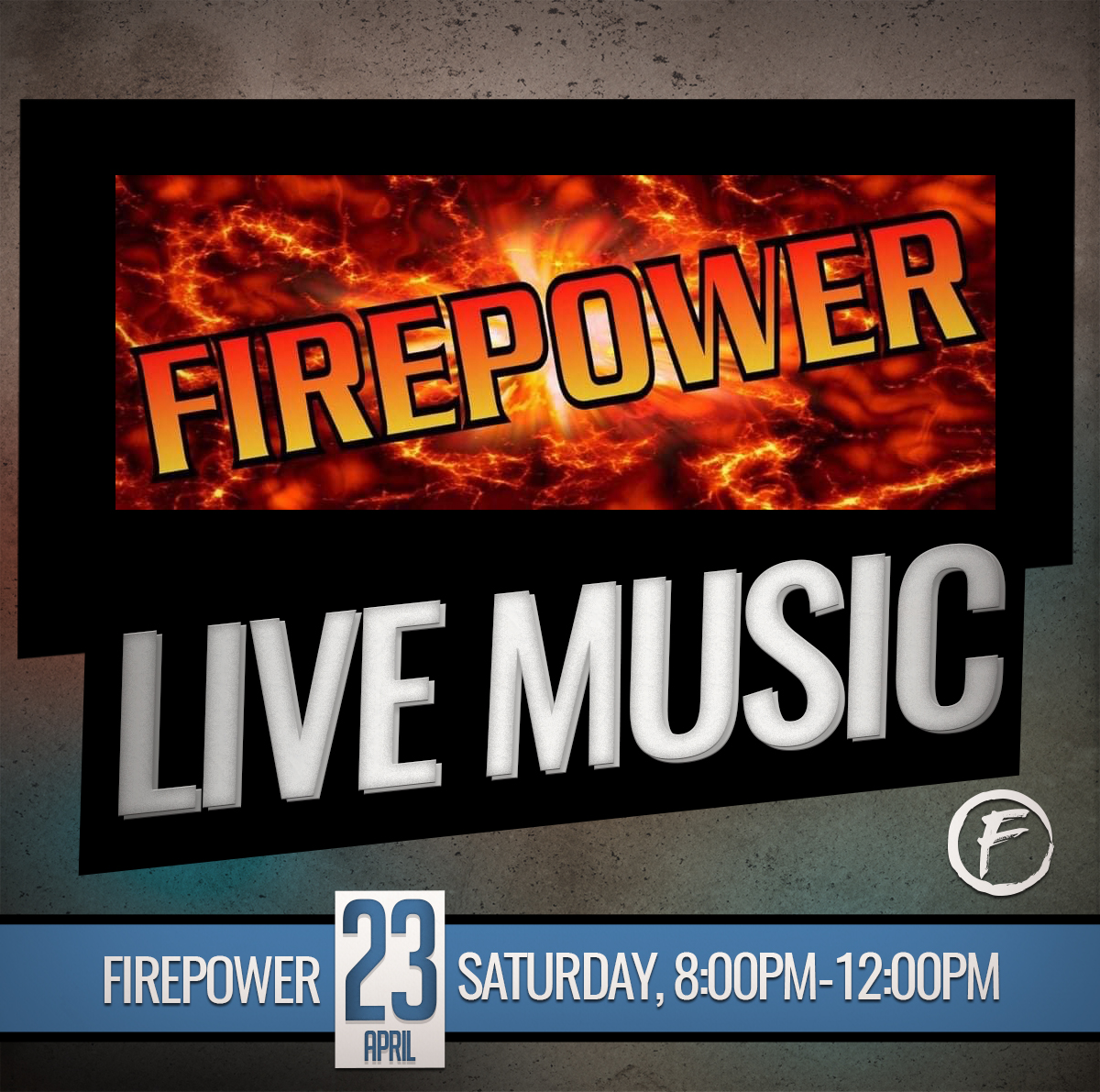 Friday Night – Old Saints Revival
Old Saints Revival is an in your face 3-piece Classic Rock band from Nashville, TN. Their mutual love for artists such as Stevie Ray Vaughn, Ted Nugent, Led Zepplin, Deep Purple, etc, was enough to ignite their musical journey filled with tons of hits played note for note!
Chris Schweitzer's incredible vocals and in your face guitar solos mixed with Richard Hodges' solid bass lines and Paul Herring's thunderous drum beats will make you want to dance all night and be transported back in time when real rock and roll ruled the world!
Saturday Night – Fire Power
Firepower is the premier 70's and 80's Hard Rock Tribute Show from Nashville Tennessee. A high energy arena rock experience featuring the huge rock hits from the greatest decades performed by some of Nashville's top musicians.
Bridgette Tatum Next Wednesday
See which new artists she's brining in here who all have #1 radio hits! This is going to be an amazing show and will start at 7pm vs 8pm from here on out FYI..
Click here for more information and to get tickets before sold out.
Cheers,
Nick "Fozzy" Fosberg