Friend,
Hope you had a great weekend!
This is going to be an amazing week with 2 of our BEST promotions for 2021 that both include trips for 2 with AIR & HOTEL!
Before I get into those let me update you on a few quick things…
This Tuesday we have general trivia from 7-9 pm and next Tuesday we have round 2 of our Christmas movie trivia.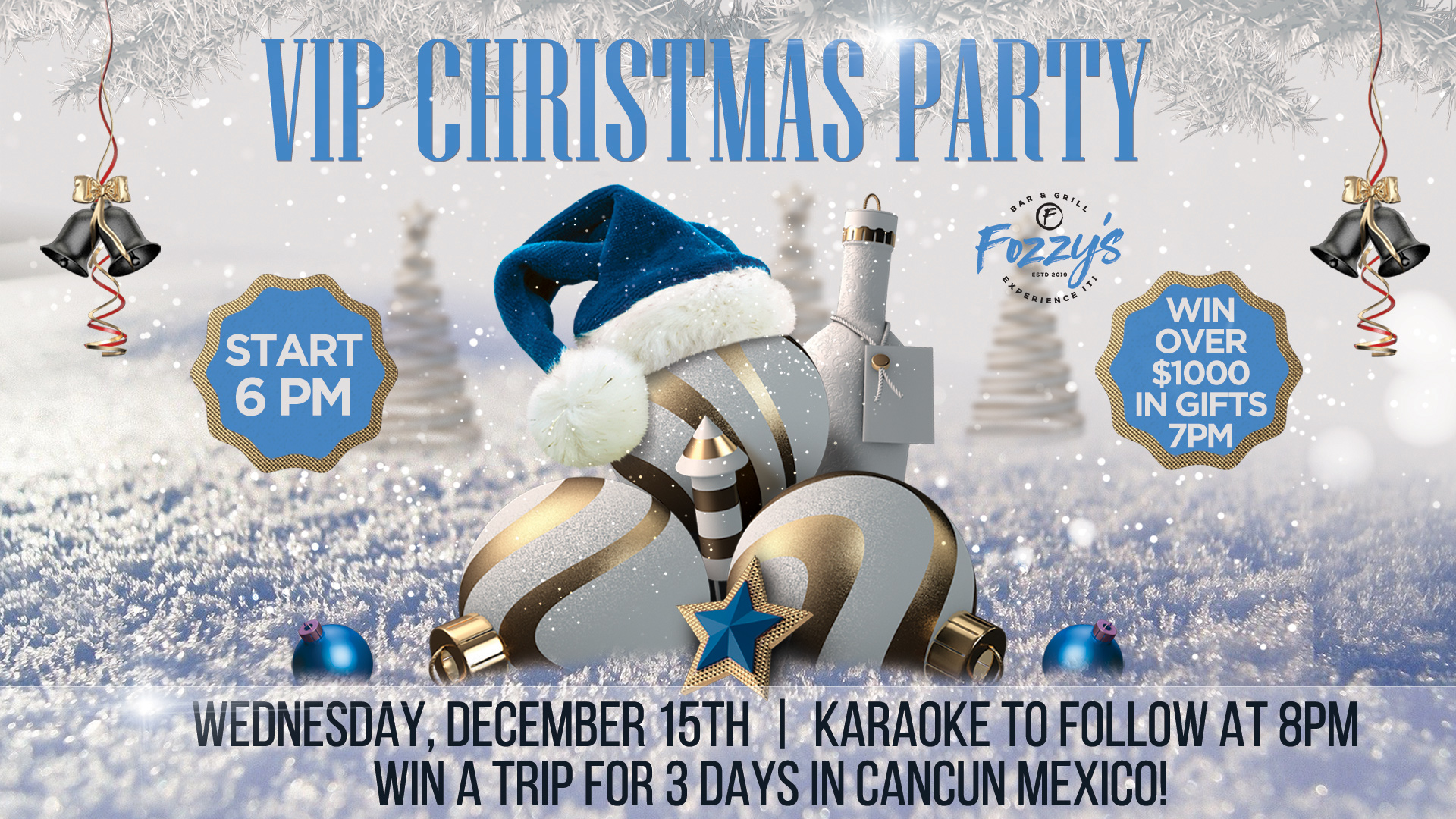 This Wednesday
Sunday Stephanie met with Santa after hours at the bar while he dropped off over $1,000 in gifts and prizes for us to giveaway this Wednesday for our VIP Christmas Party.
This end of year party is our way of saying "Thank You" to all our loyal customers who've shown their support for us.
The big giveaway is a trip to Mexico for 2 with air and hotel included for 3 days. You can choose from Cabo, Cancun, or Puerta Vallarta.
Get your tables at 6pm, gifts around 7pm, and Karaoke to follow!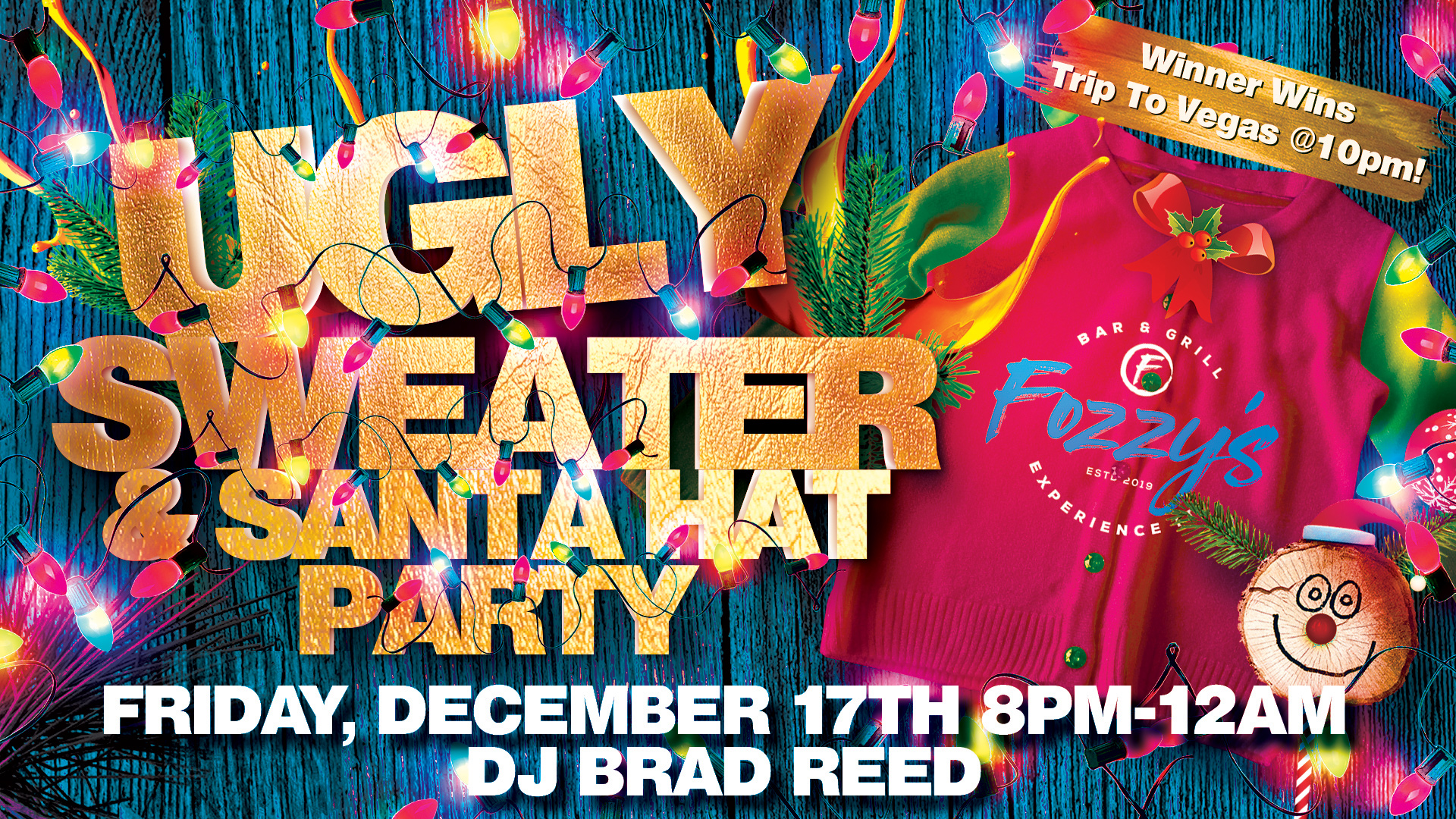 This Friday!
Wanna go to Vegas?
This Friday we will be hosting our Ugly Christmas Sweater & Santa Hat Party.
DJ start at 8pm and and contest will start between 9:30 & 10pm. Winner with the best outfit will win by crowd applause and will walk away with a trip for 2 with air and hotel for 3 days in VEGAS!
New Years Eve Masquerade Party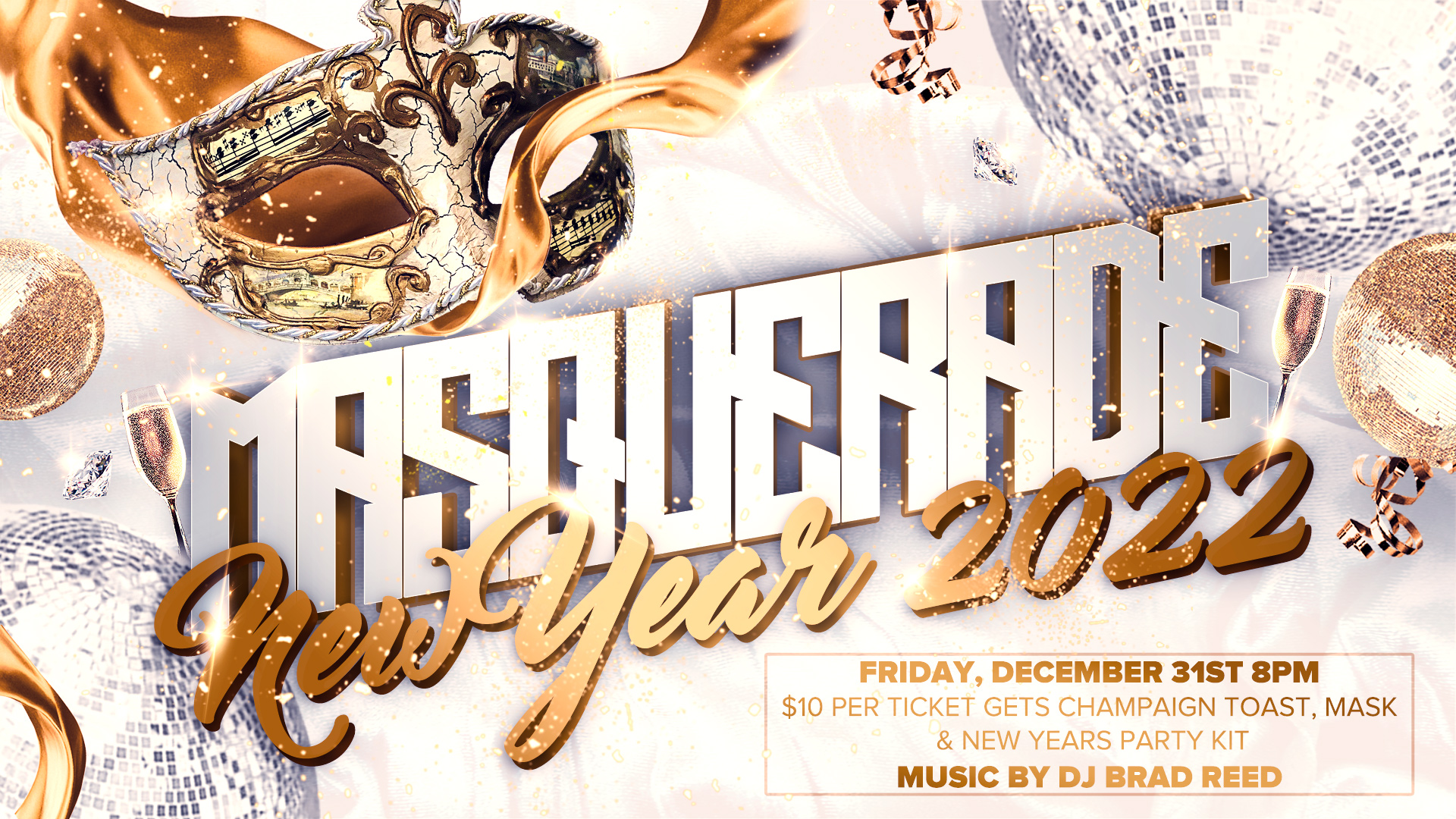 Ring in the new year with us during our Mascarade party. DJ, dancing, and good times!
$10 ticket includes seat at reserved table with your group, a mask, champaign toast, and new years party gear to ring in the new year in style!
DJ Brad Reed will be playing today's hits and requests.
Click here to get tickets. These will sell out pretty quick.
2 Last Reminders..
This Thursday our Pick The Joker pot is up to $1,900!
And 20% off lunches Mon-Fri stop as of the 1st of January!
Cheers,
Nick "Fozzy" Fosberg