Friend,
We've been getting a lot of excitement about this!
Tomorrow night we have Christmas Movie Trivia from 7-9pm!
1st place wins $75 gift card, 2nd $50 gift card, 3rd $25 gift card!
Call your friends and family and compete to see who's the one with the most Christmas Movie knowledge!
It'll be a great time!
Wednesday Night The Wannabeatles
When it comes to recreating the fun and excitement of the most popular band in music history, The WannaBeatles more than live up to their name.
They are Grammy finalists and have appeared on national television. The WannaBeatles use their multi-instrumental skills to re-create all eras of the Beatles' songbook as well as other crowd pleasing hits from the '60s, '70s, and beyond.
These seasoned showmen who go where no Beatles band has gone before. It's where FAB meets FUN!
All pre sold tickets / tables are sold out but you can still get in for bar and back seating. Cover charge $10.
Friday Night Stranger Than Fiction!
They are a cover band located out of Murfreesboro, TN who play 70's to today's Rock and roll with an emphasis on upbeat, uplifting music.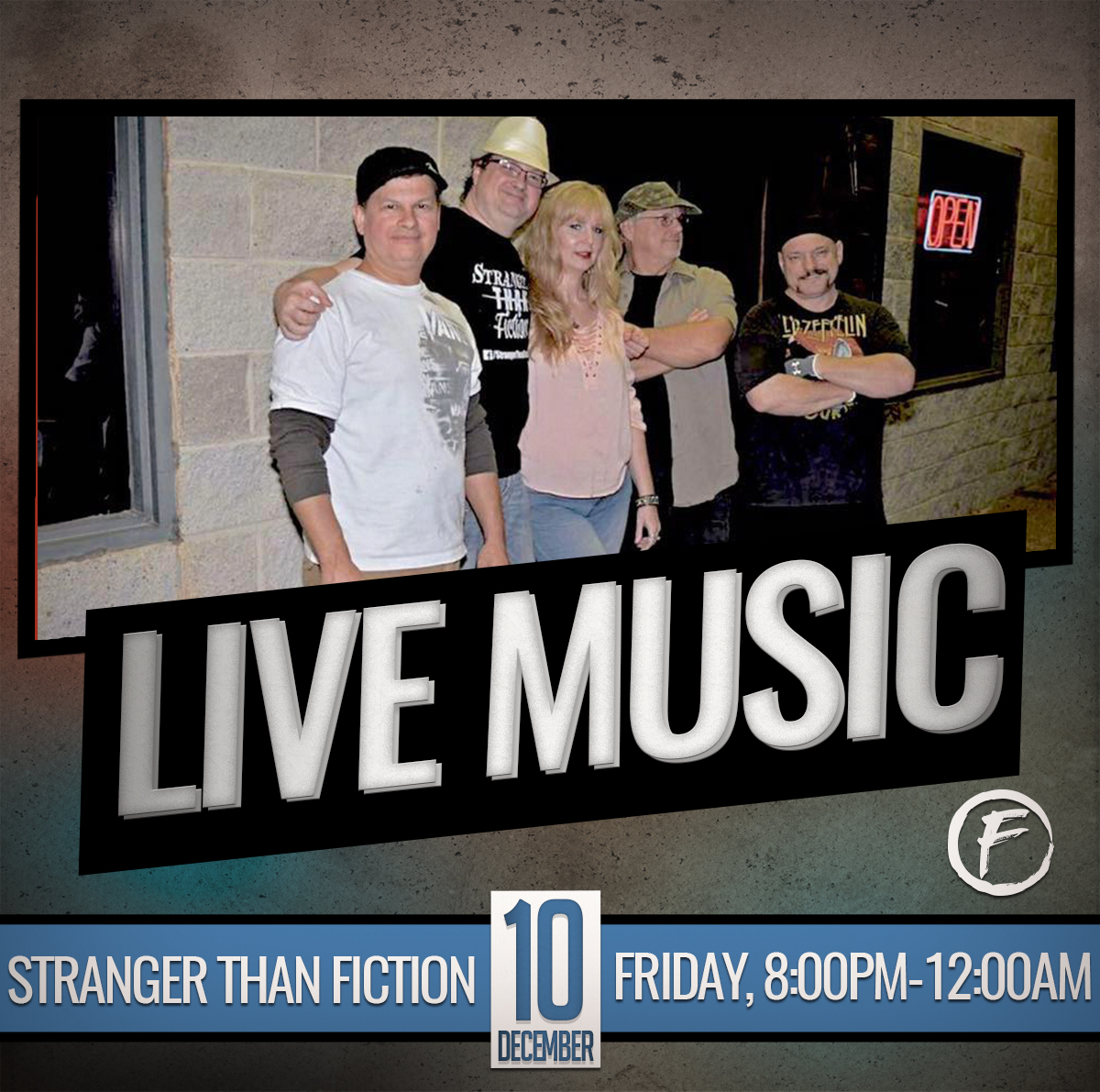 Cheers,
Nick "Fozzy" Fosberg
Check VIP Points For $10 Credit. Every $200 = $10
Remember, we have 2 vip programs. One through email / direct mail / texts, etc. The other is through Toast POS that tracks points. If you click the green button above and put in your phone number and you are not found, that means you have not signed up to our program where we offer 5% cash back.
If you think you have signed up and it's not finding you you can try your email or maybe you put in wrong cell number. You can always sign up at the bottom where it says "Join as new member"