Friend,
I've got some exciting news to share with you!
We launched a new feature menu this week with 4 brand new items. We launched this last week in IL and our customers have been raving about them.
I think you will too and when you come in and if they don't meet your expectations, I would appreciate if you could e-mail and let me know what you had and what you didn't like.
I'll leave the link to the new menu at the end of the e-mail but want to tell you about a few other things going on this week and something else I'm going to send you possibly tomorrow.
Promotions For This Week!
Tonight is general trivia from 7-9pm
Wednesday is Karaoke from 8-11pm.
Thursday we have our Pick The Joker promotion at $1,200 from 6-8pm.
Friday…. Live Music With Tennessee Stills!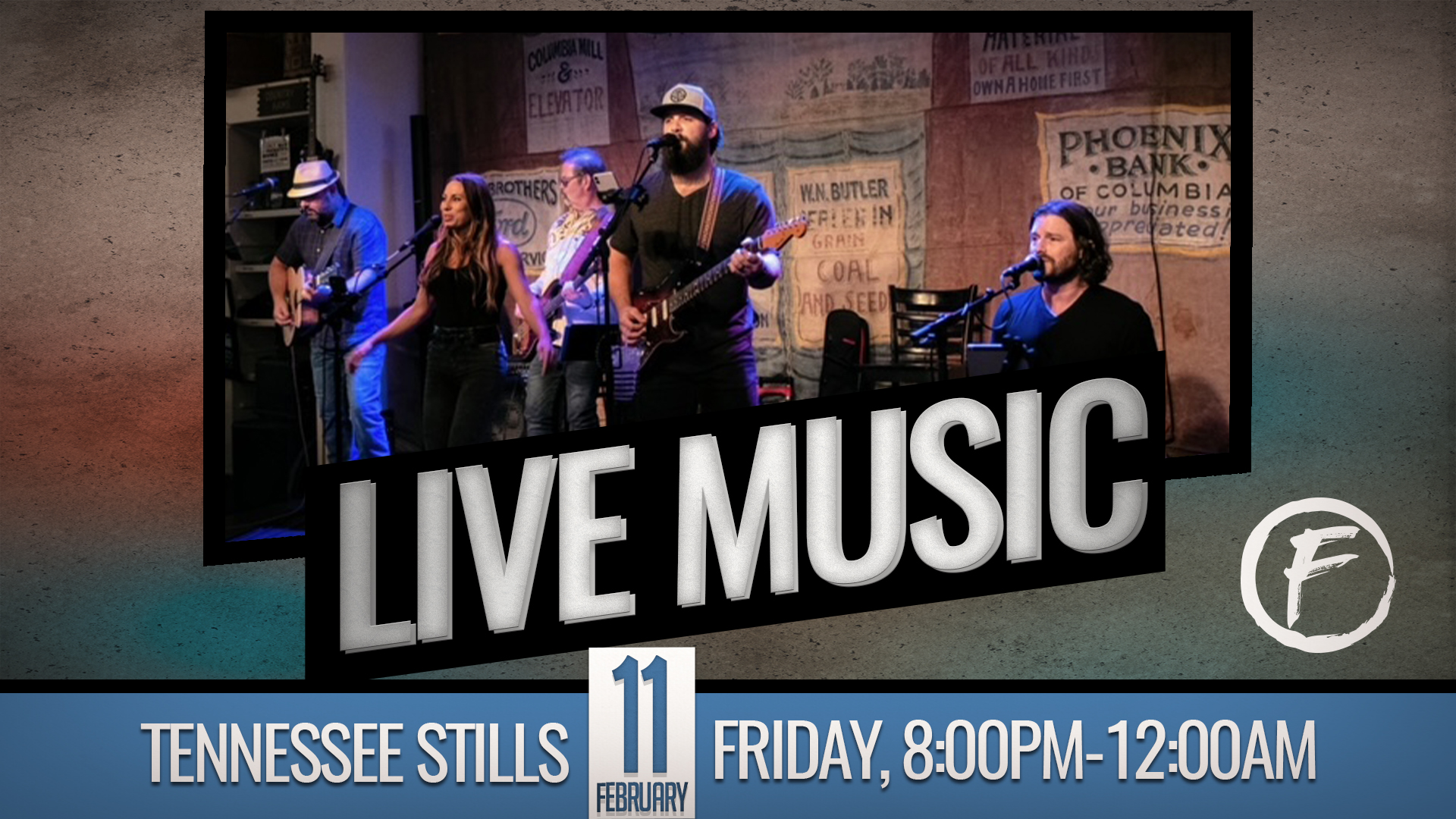 Tennessee Stills formed in 2017, each member brings a diverse background and many years of professional experience to the TS band.
Specializing in crowd pleasing harmonies, they put their own unique spin on traditional country, classic and southern rock, and pop songs spanning the past 40 years.
Their influences include The Eagles, Garth Brooks, Martina McBride, Trisha Yearwood, Chris Stapleton, Led Zeppelin, John Mayer, and many more.
Tennessee Stills are currently on rotation at many popular Nashville venues including several Puckett's locations, Ole Red, Redneck Riviera and other lower Broadway venues.
What To Look For In The Next Two Days!
As you probably know by know, we are always looking to please our customers and listen to their opinions. At the end of the day it's not about what us owners want, it's what the market wants – you – our customers.
I'm going to send out a Google Form with a few questions if you want to help us improve where needed and also help us determine some new promotions we may kick off in the near future.
I was just at our location over the weekend and had a front of house meeting and back of house meeting with everyone. I feel we got a lot accomplished and was able to see how things were running.
I have to say, I was very impressed on what I saw but we still have some work to do – there will always be room for improvement!
With that said, if you'd like to help us, be on the look out for an email tomorrow or Thurs.
New Feature Menu
Click here to check out our new feature menu!
My favorite is the Pulled Pork Fried Mac Attack Sandwich!
Cheers,
Nick "Fozzy" Fosberg