Friend,
Our first St. Pats celebration in Spring Hill and I must say, it was far from boring from talking with the staff! Thank you to all of you who came out to join in on the fun!
We hope you enjoyed the 3 nights of live music and Irish specials! It would have been great to see someone win that $10k, nobody won it in IL either and we WANT someone to win because it's an insurance type of promotion that we pay a premium for (kinda like hole in one insurance you may have seen / heard of at golf events) – maybe next year!
Bridgette Tatum Show Less
Just A Week Away!
Bridgett's show always sells out because of the singer / songwriters she brings in. We are a little over 1/2 way sold out as of now. If you want more info on who will be here and purchase tickets, click here for more info.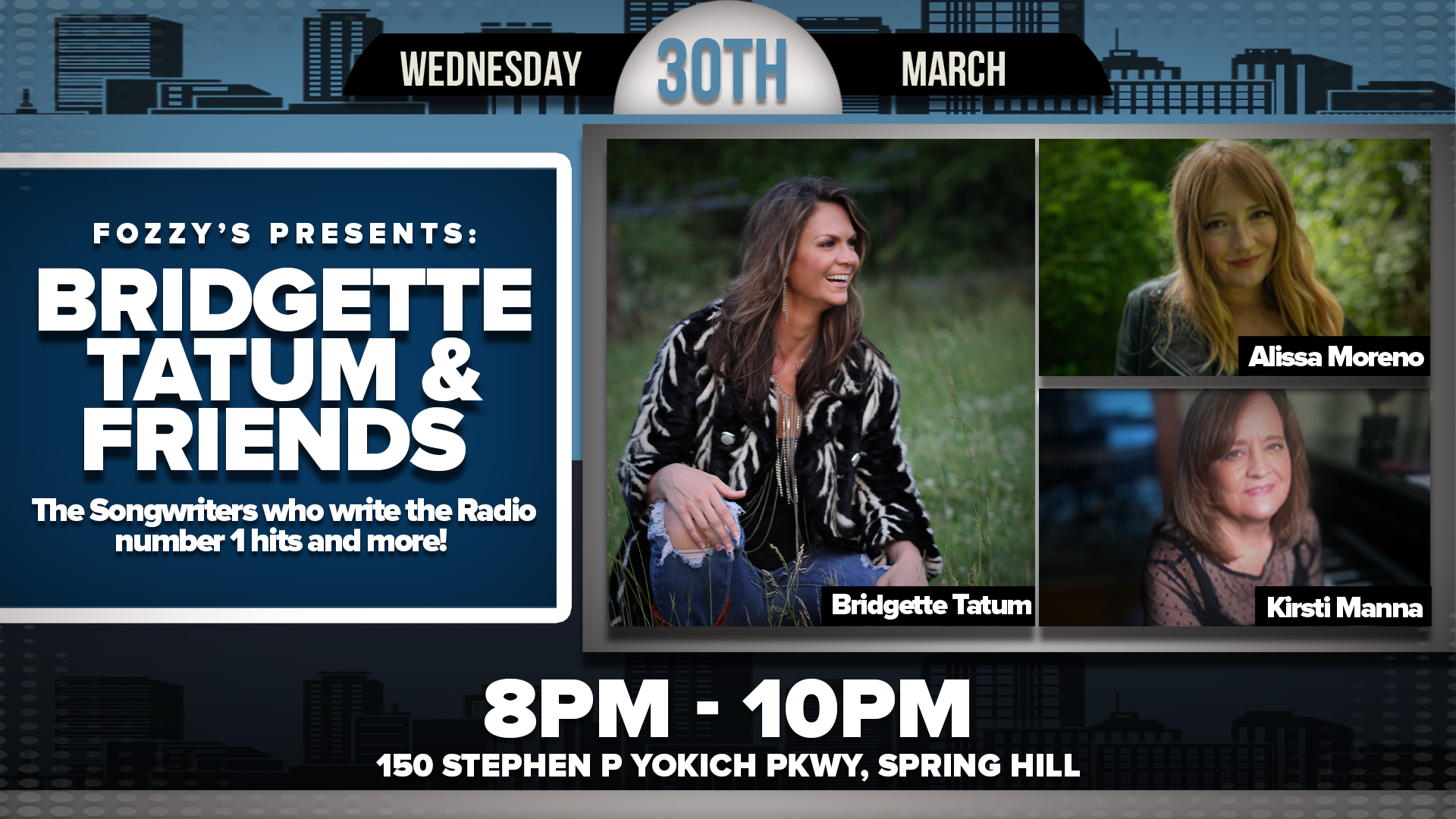 This Weeks Line Up!
Tuesday we have general trivia from 7-9pm.
Thursday our Pick The Joker promotion is up to $1,700!
And this weekends live music is…


Friday Night – BACKLIT is a Middle, Tennessee based cover band that started in 2009 with the sole purpose of doing what the collective members, Jason, Mike, Russ, and Steve were born to do…play music with infectious melodies and rockin' rhythms!
With musical influences by such artists like Stevie Wonder, Led Zeppelin, The Beatles, Eddie Van Halen, to newer artists like Kings Of Leon, Maroon 5 and Muse, BACKLIT strives to create that balance between music that is fun, and at the same time has that attention to detail with musical nuances which makes you hear something different every time you listen to them. They have played at Branson Landing, and on the Billy Block Summer Concert Series.
Saturday Night – Stranger Than Fiction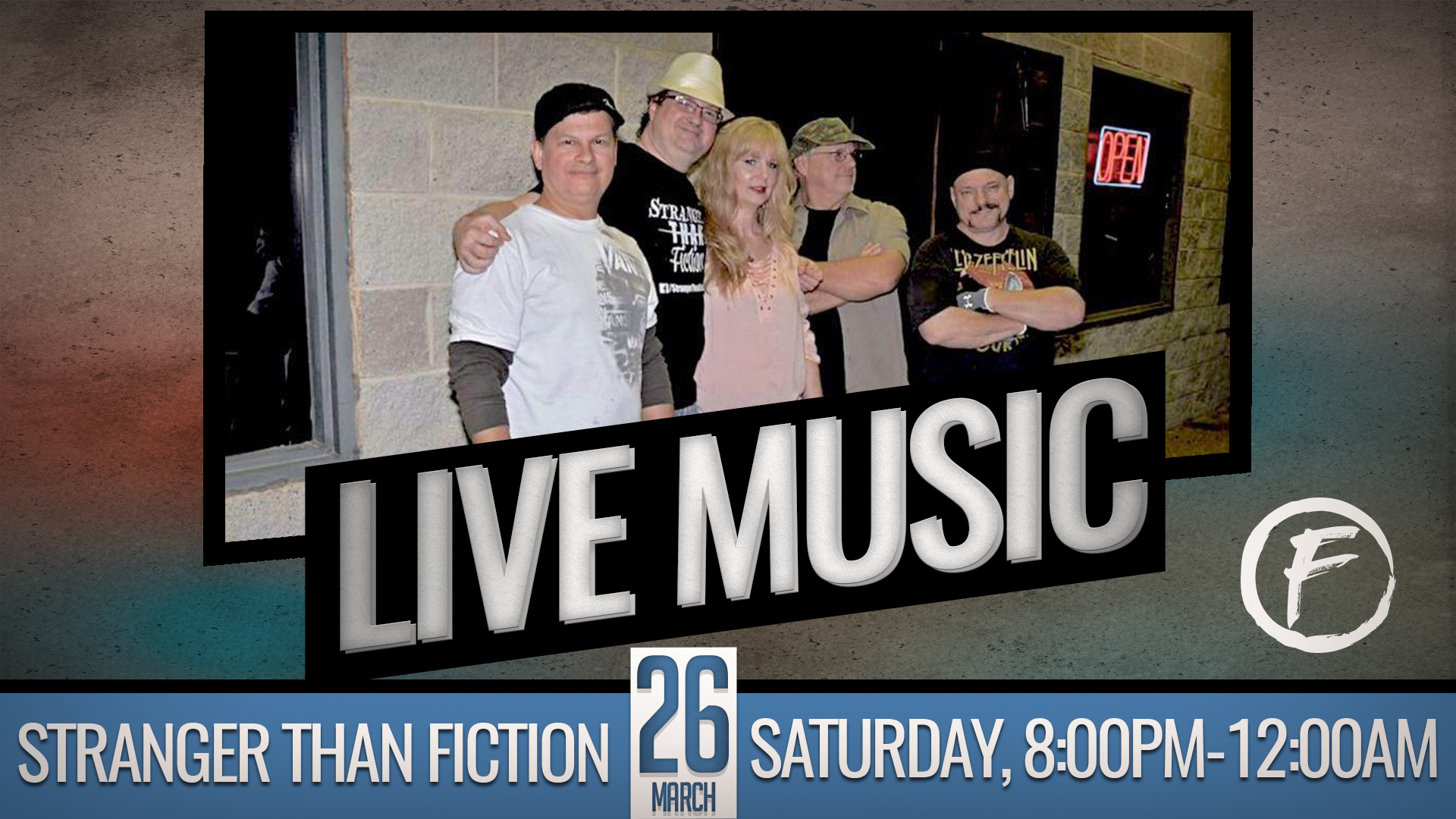 Located out of Murfreesboro, TN. They play 70's to now Rock and roll with an emphasis on upbeat, uplifting music. They've been playing together for over 6 years all around Middle TN and continue to bring an amazing performance time and time again!
New Feature Menu Coming…
In the middle of April we will be launching 8 new menu items for our feature menu!
I'll keep you posted on what new items we will be adding.
I'm actually in Vegas as we speak for the Nightclub & Bar show and they usually have some booths out here with new products / ideas for awesome bar food!
I'll also be looking for new promotional ideas to bring back as well!
Any questions, please let me know!
Cheers,
Nick "Fozzy" Fosberg