Friend,
Hope you're doing well!
We've got some exciting entertainment for you this weekend but before I jump into that, I wanted to go back to my e-mail from last week where I mentioned I was headed out to Vegas for the Nightclub & Bar Show to hopefully find some new promotions, drink & food menu ideas, etc.
Well, I hate to say that over the last 10 years of going to this show (minus last 2 years being canceled from you know what) it was the biggest waste of time. Show was 1/2 the size, nothing new, and they combined it with a tea convention. I'm going to have to wait a few years for them to build this back up.
However, I'm always in for suggestions if you ever want to voice your opinion on new promotions, items, entertainment, etc. You have my e-mail 🙂
*Munks Road Bourbon
Tasting Tomorrow 6-8pm*
An all new event we haven't done before…. a bourbon tasting!
Come in between 6-8 and meet the reps and try some new bourbon!
Confusion That We Want To Make
Clear About Bridgette Tatum Shows
I've received a few emails over the last 2 months from people wanting to come in to eat but don't care to pay to see the show. Well, I think we may have confused people because many think you can't come in without paying a cover.
If you want to come in and sit out on the patio and in our party room where there's not the best view for the show, you're more than welcome to come in and eat and drink without paying for the cover.
The cover is for all the main seating in the bar area.
Only 10 Tickets Left
If you want more info on who will be here and purchase tickets (only 10 left) click here for more info.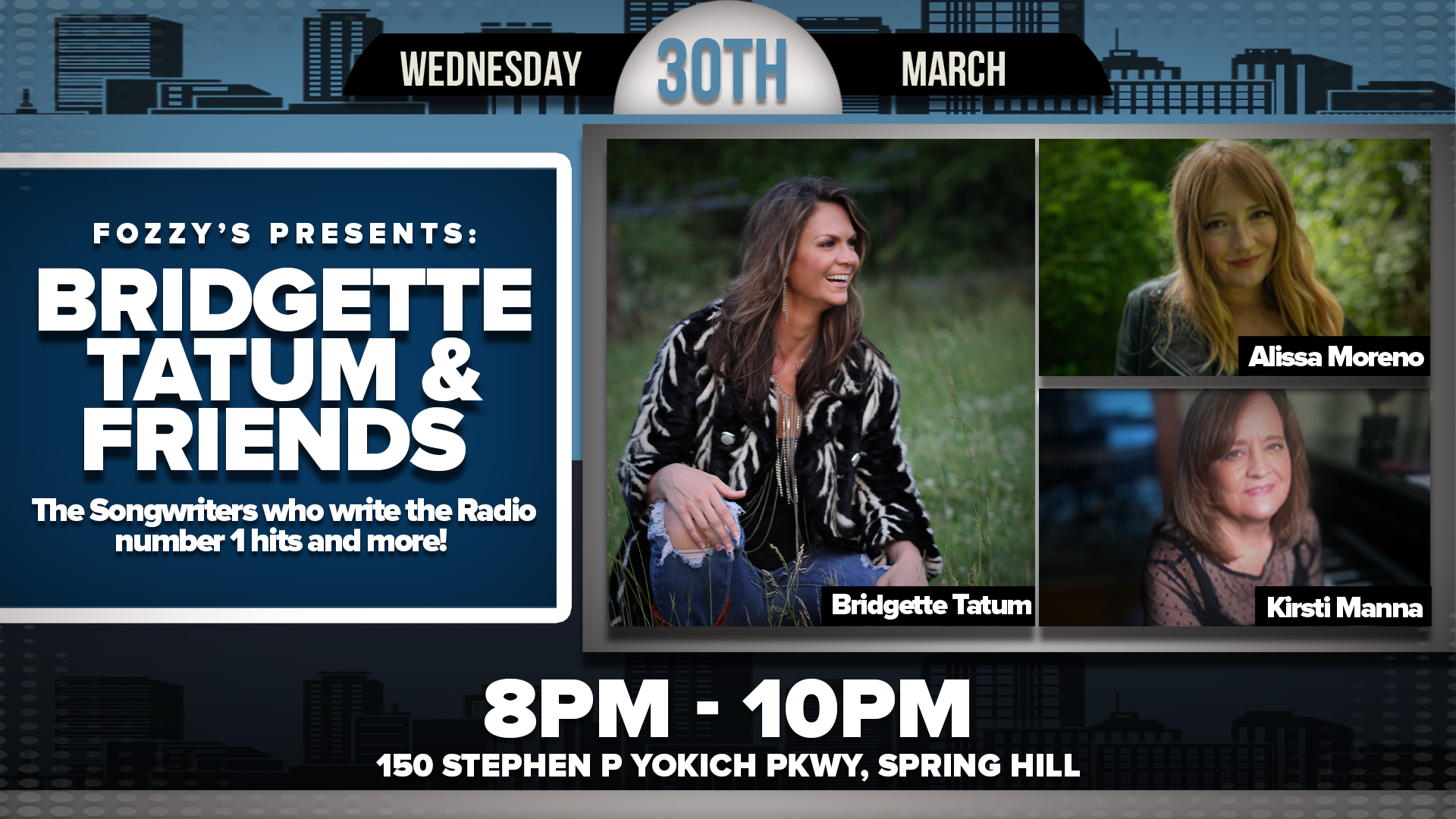 This Weeks Line Up!
There will be no trivia tonight but tomorrow we have 80's + 90's music trivia!
Thursday our Pick The Joker promotion is up to $1,800!
And this weekends live music is…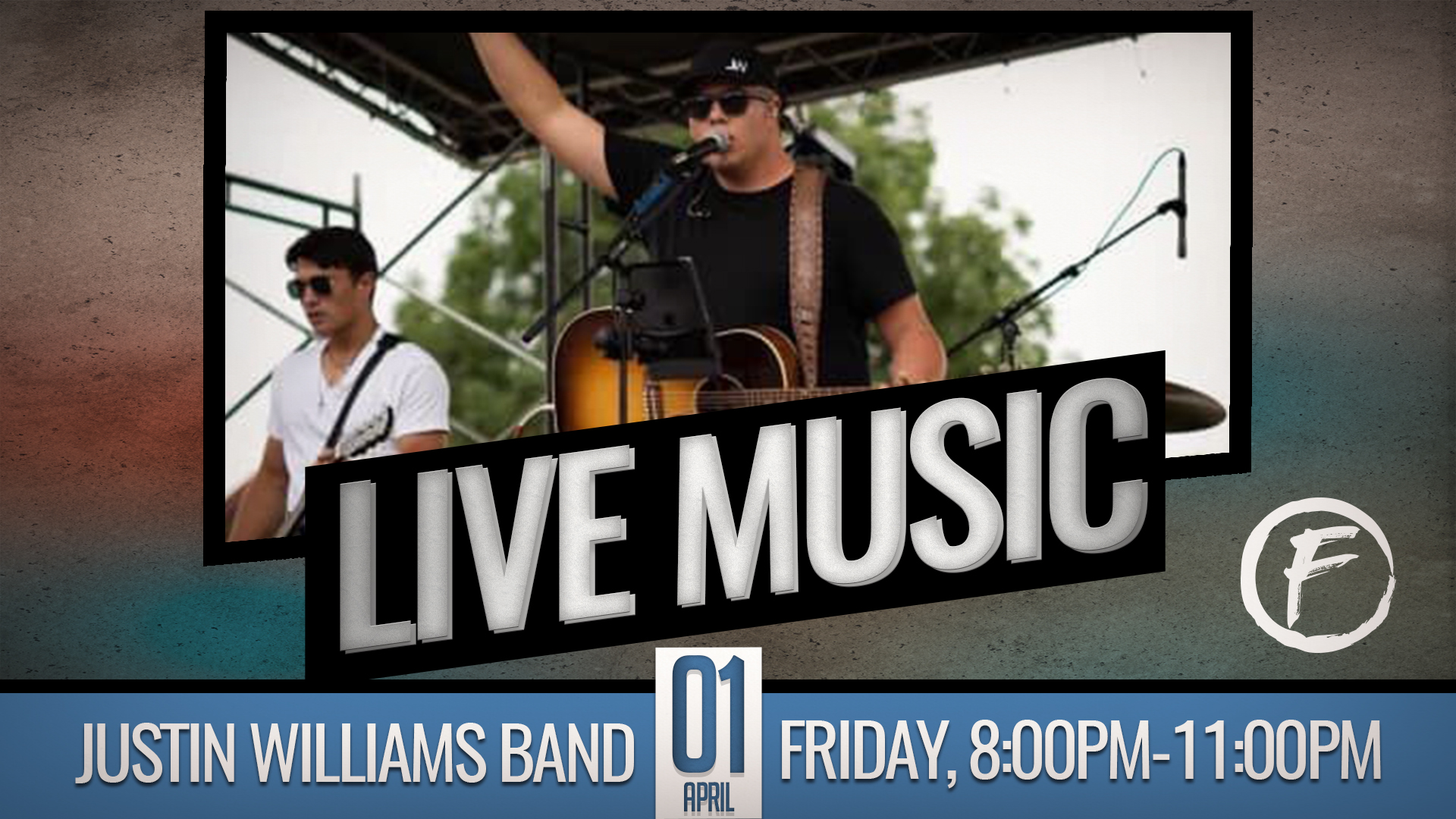 Friday Night – Justin Williams Band
Justin Williams is a local up a coming country music artist making his moves in the music industry. Most recently opening for country recording artist Clay walker.Playing a wide variety of music from Riley Green to Journey and George Strait to Bob Segar.
Guaranteed to play something you can sing along or dance along to. He can be found on all streaming platforms at "Justin M Williams".
Saturday Night – Down South Band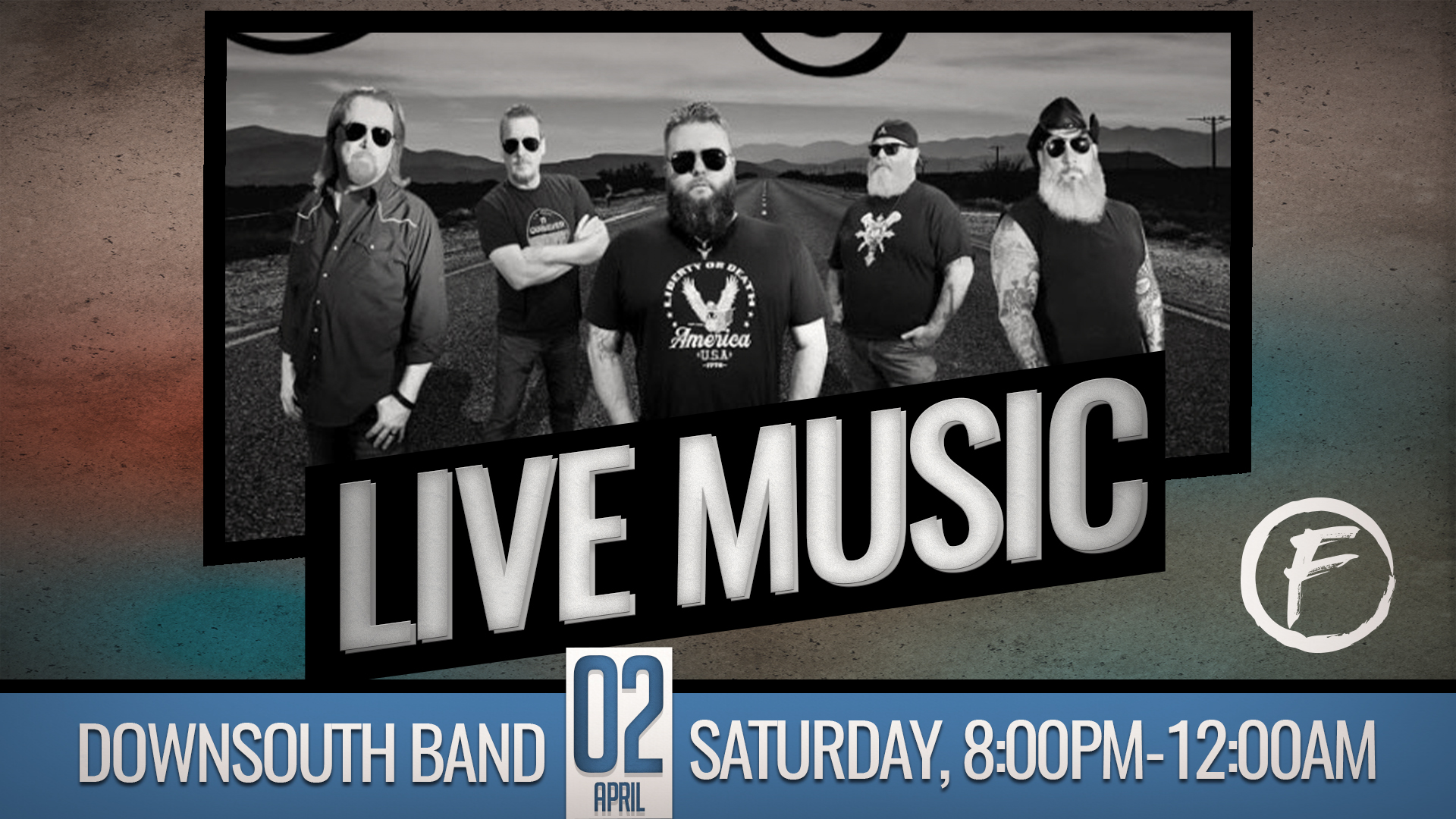 Downsouth Band plays country classics, a little Southern Rock, and a Whole-Lotta-Hits. They put the fun in every venue.
From Waylon to Garth to all the Georges…country music for the head, heart, and feet!
Any questions, please let me know!
Cheers,
Nick "Fozzy" Fosberg