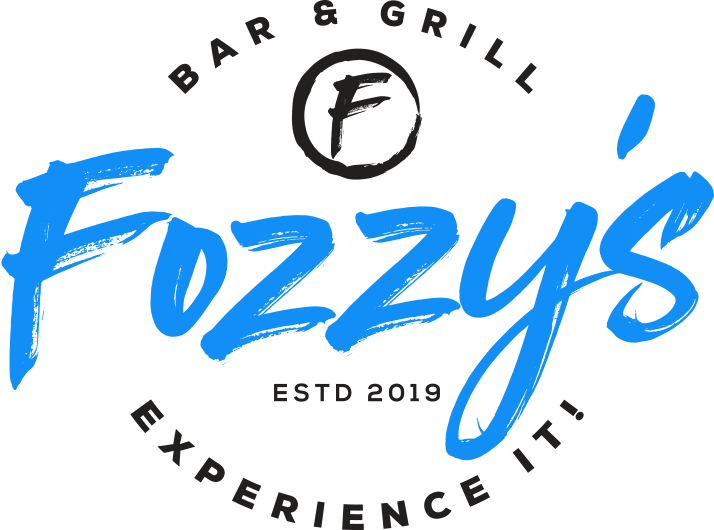 Friend,
Hope all is well!
I wanted to give you some quick updates on the live music we will having Fri, Sat, & Sun for Memorial Day Weekend!
I also wanted to let you know that for all our weekend shows there will NEVER be a cover but we will move to event pricing on beverages.
What is event pricing?
Basically anytime we have live entertainment drinks will go up .50 to $1 each to help cover some of the marketing costs, sound costs, and band costs.
This should save time of getting in at the door and also save everyone a few bucks as on average people are having 3-4 beverages.
If you have any questions, please let me know!
Live Music For The Weekend
Friday 8pm – Rock n Roll Live Music With Local Motion!
Local Motion is a Nashville based Rock 'n Roll band, formed in 2014. The band's influences borrow from both sides of the Pond, merging both classic British Invasion with modern American rock styles. From the Beatles & Stones to Tom Petty & Stevie Wonder, we include newer artists like Harry Styles & Pharrell Williams to create an upbeat mix that'll keep you grooving through the night.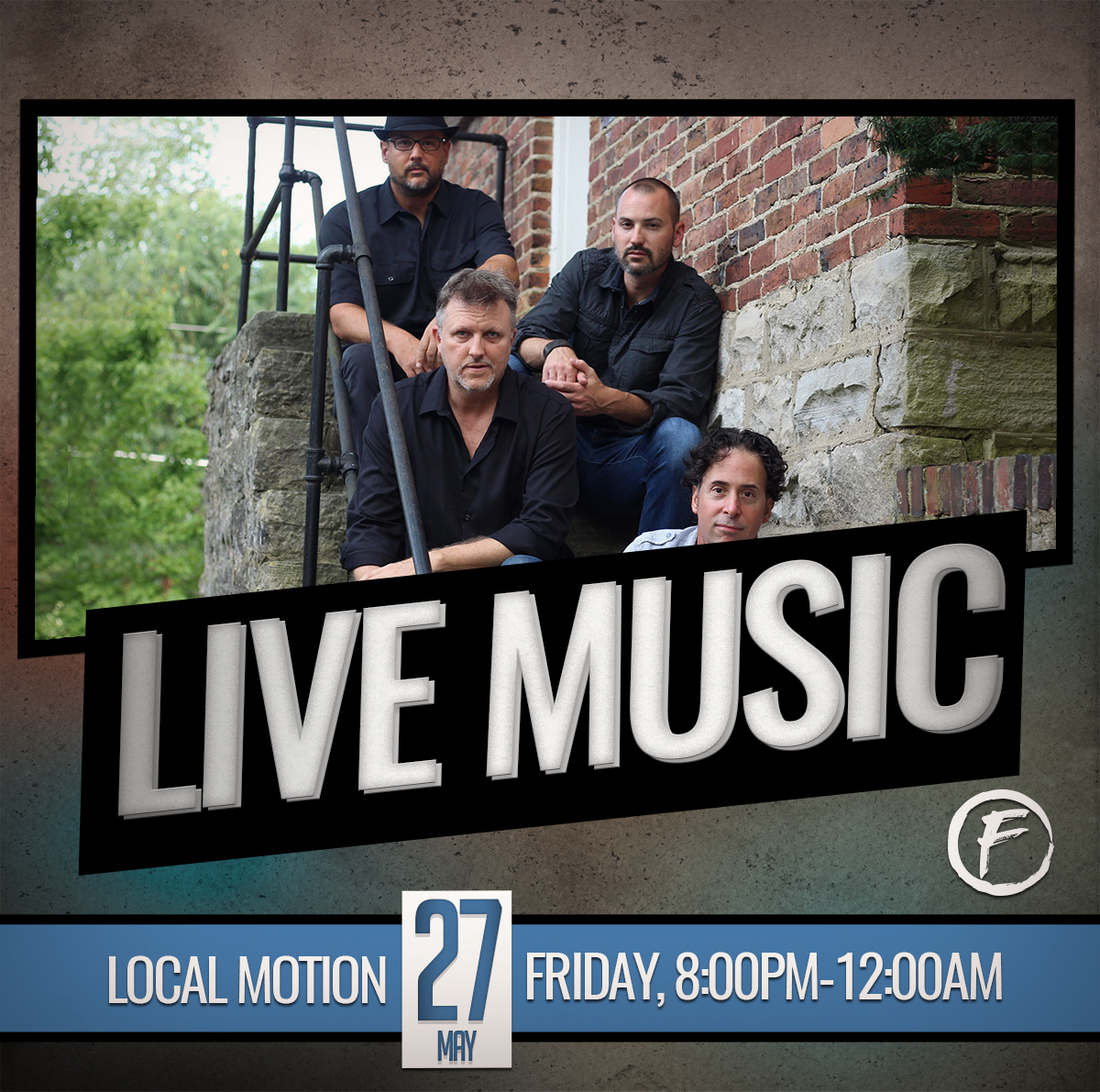 Saturday Night 8pm – Downsouth Band
They play country classics, a little Southern Rock, and a Whole-Lotta-Hits. They put the fun in every venue. From Waylon to Garth to all the Georges…country music for the head, heart, and feet!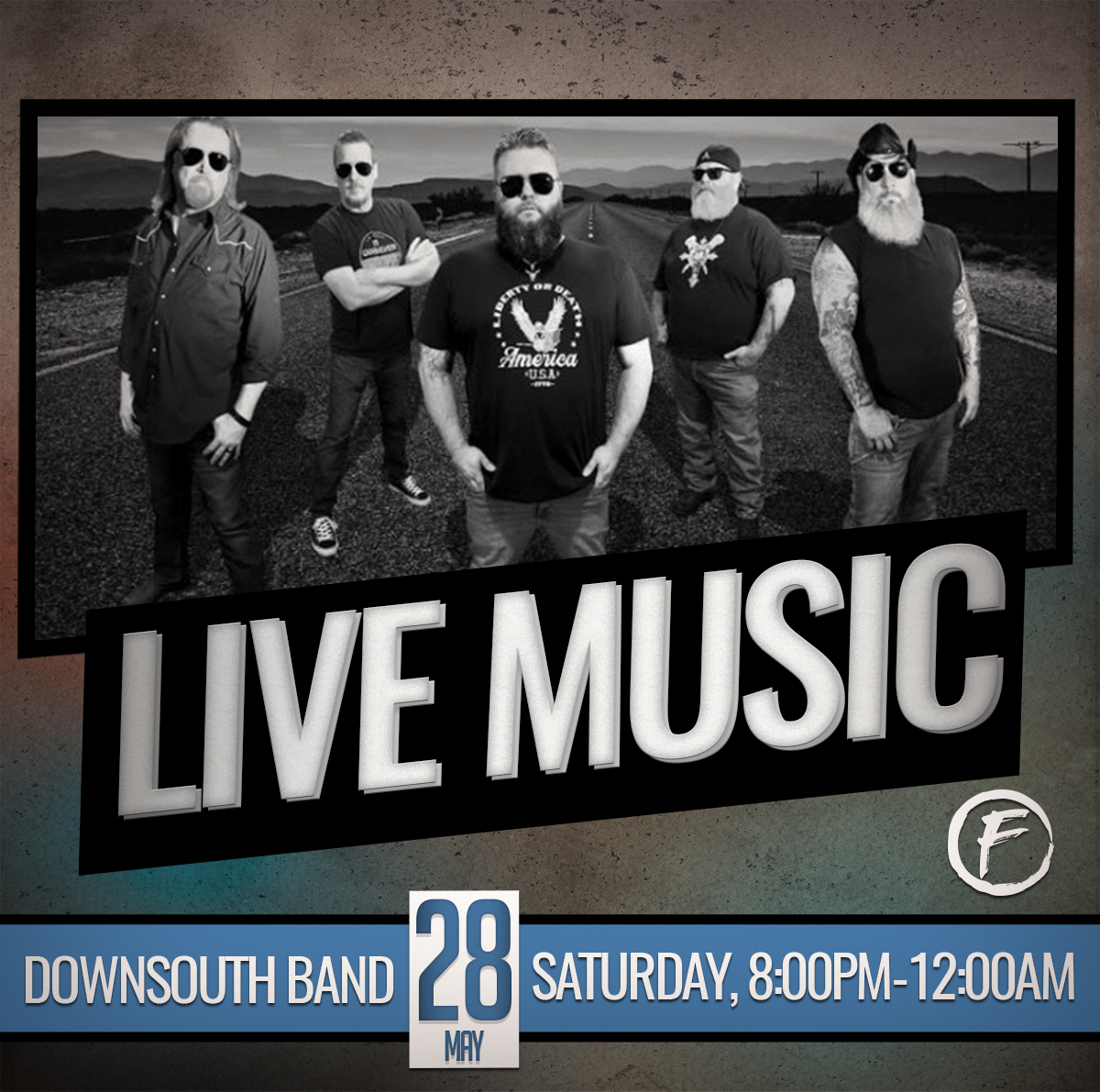 Sunday 7pm Dean & Jerry Duo
Dean & Jerry play song's from the 70's to current favorites. They incorporate a blend of spot on harmonies, along with a touch of modern technology to create a truly unique sound for a duo. We're sure you will not be disappointed in what you hear!