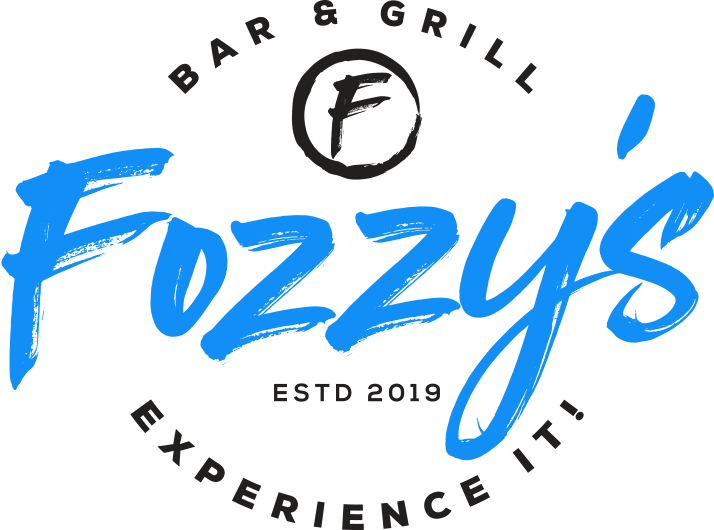 Friend,
Happy Monday!
We've got a full week planned of events and live music!
This past Sunday we had Brandon Bartley play from 6-8 for an acoustic set and we were pretty blown away with the attendance. Very busy and yes we were definitely short staffed because we didn't think we'd be that busy.
But… we learn from our mistakes and this Sunday from 6-8 (no cover) we have Todd Ciprian – aka " Big Daddy Todd" He's a well-known artist in the Middle TN Area.
Playing shows on Lower Broadway in Nashville, Sold Out Venues, and opening for Well Known Artists throughout the area.
He covers a large variety of music, Old and New, from Country, Rock to Blues, he's a true crowd pleaser.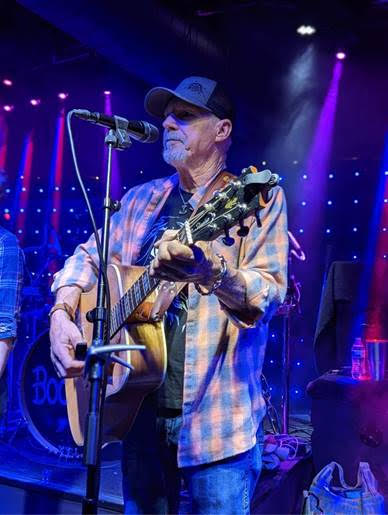 Tuesday Disney Trivia!
Are you a fan of everything Disney?
Then you won't want to miss this. Now is your chance to prove yourself, along with your friends, to who knows the most about all Things Disney!
Come test your knowledge tomorrow from 7-9pm
1st place wins $75 gift card, 2nd $50, 3rd place wins $25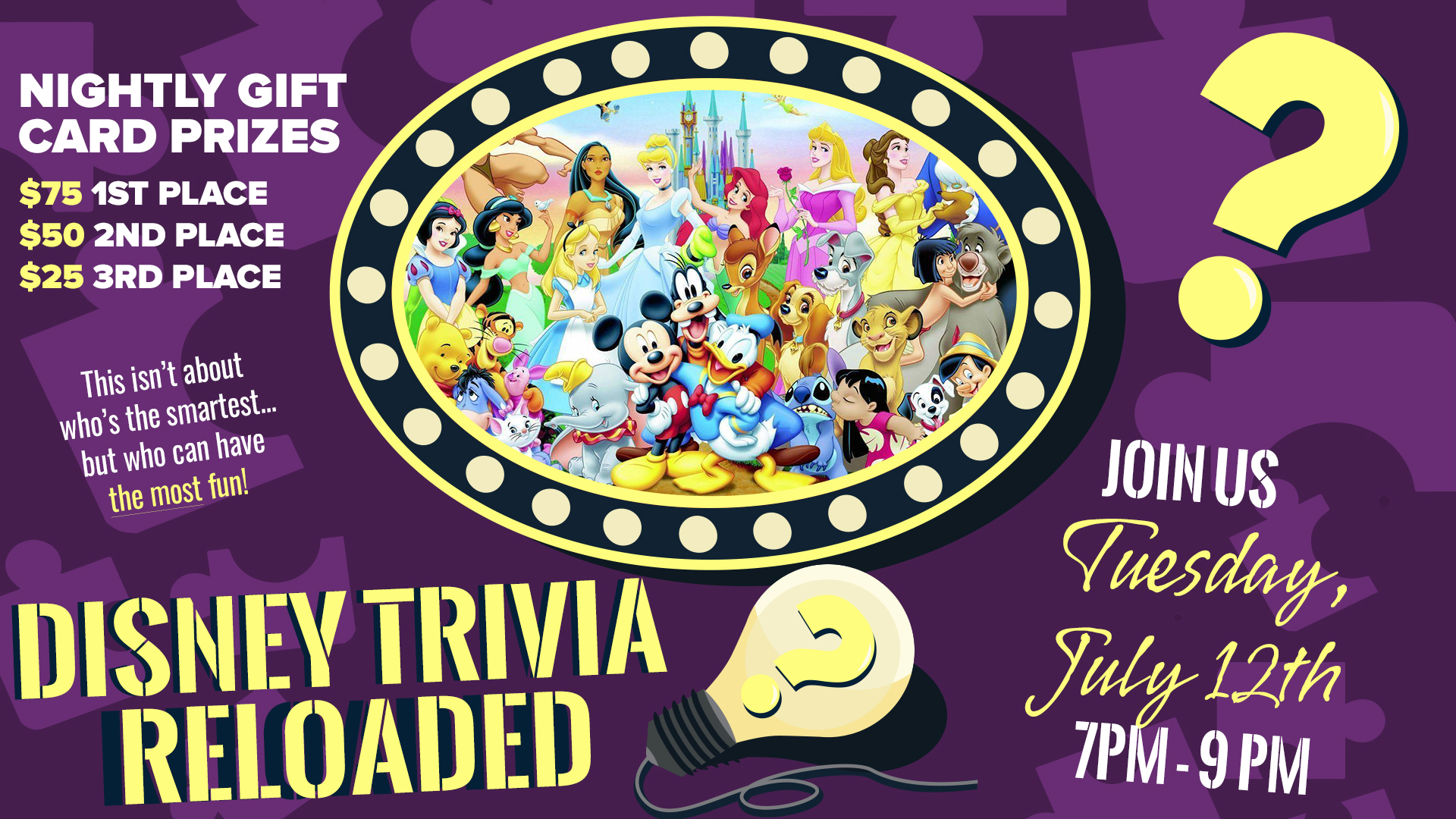 Live Music This Weekend!
Friday Night 8pm – New Binge Music – NO COVER
Fun energy, witty banter, and lots of music magic create memorable moments you'll want to binge over and over again!
New Binge showcases superb sound, incredible musicianship, breathtaking vocals, quality entertainment & a set list packed with crowd favorites from the 70's to today.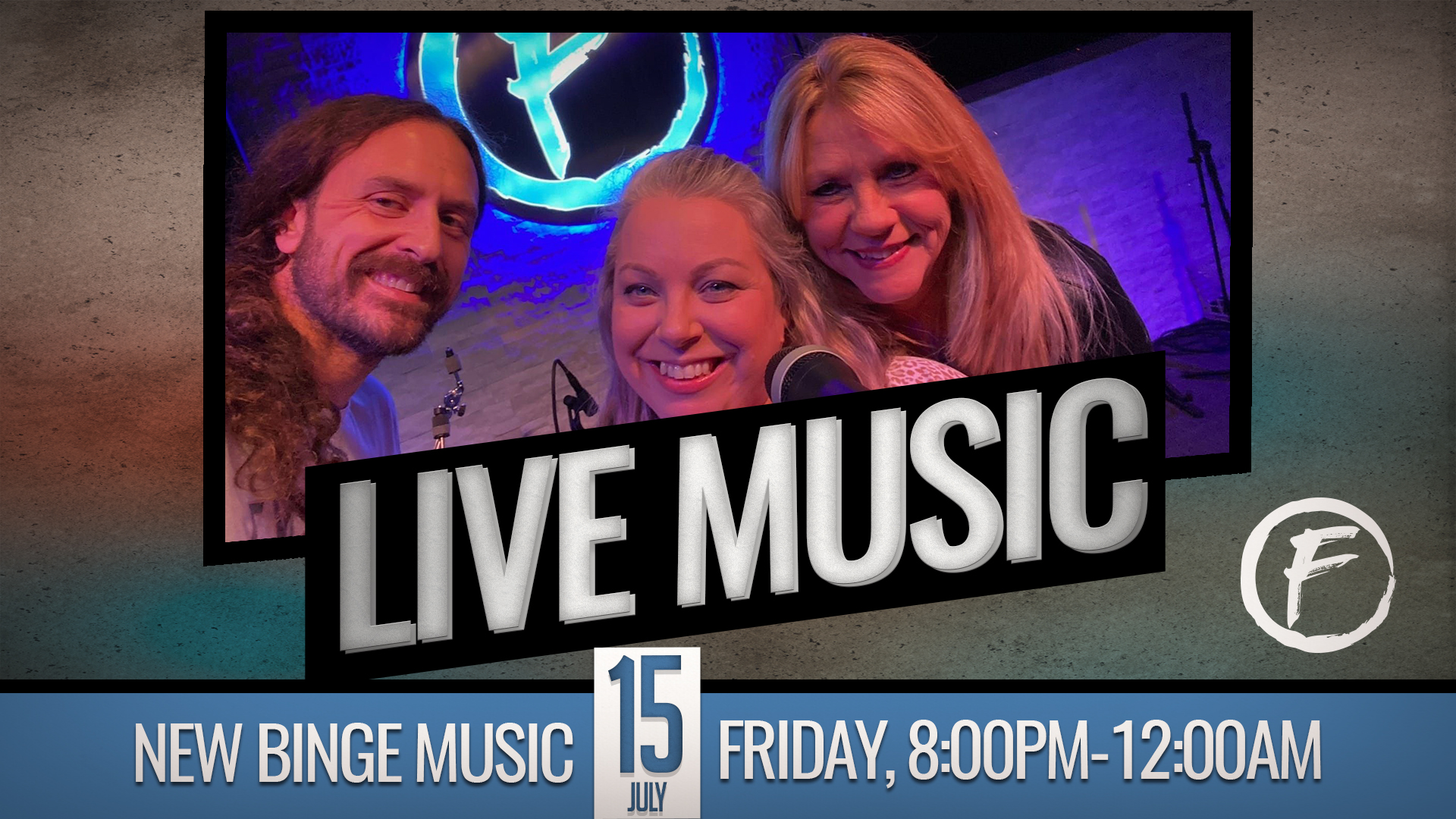 Saturday Night 8pm – Box Of Rox – NO COVER
Box of Rox is a cover band that was formed in August of 2012 and they have been entertaining audiences ever since. They have played at numerous special events such as the annual Mule Day Celebration in Columbia, TN and also the Mid-South BBQ Festival held every October in Mt Pleasant, TN.
Since 2012, the band has had appearances through out Middle TN, Northern Alabama and even played five gigs in Costa Rica. The band got its name from a side item listed on the Mt Pleasant Grille menu. And the name stuck.
Box of Rox has proven to be a fan favorite as they were voted Best Band of Maury County 2020 in a local contest.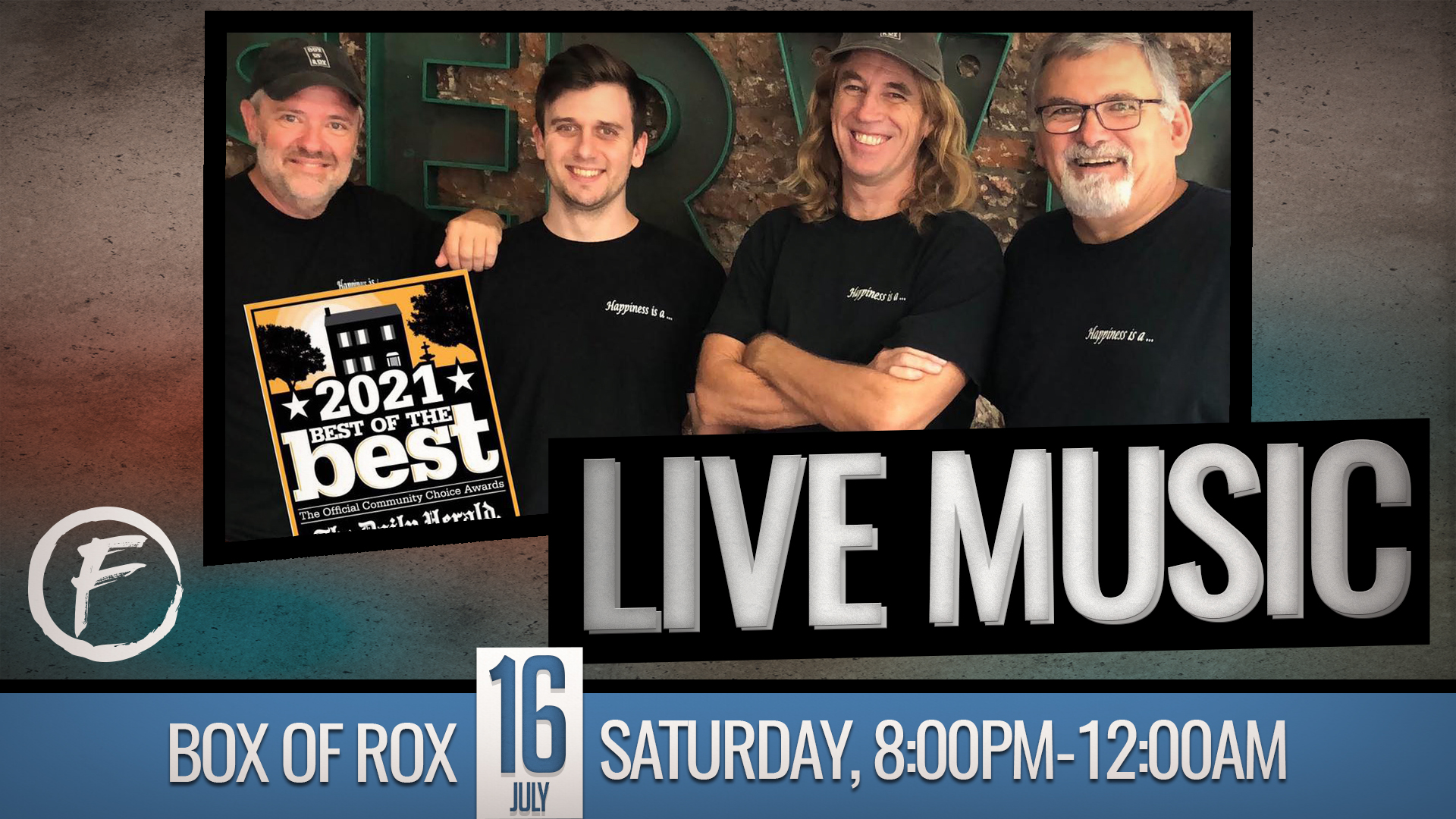 Last But Not Least….
Singo of course is every Wednesday and Joker Drawing is every Thurs! Jackpot is up to $1,300!
Brunch menu and email will be going out by Wed at the latest and will kick off this Sat and Sun, reservation only, which you'll be able to do in the next e-mail (be on the look out)
Limited reservations the first 2 weeks we do this to make sure we work out the kinks and get a good system in place with our team.
Cheers,
Nick "Fozzy" Fosberg
Check VIP Points For $10 Credit. Every $200 = $10
Remember, we have 2 vip programs. One through email / direct mail / texts, etc. The other is through Toast POS that tracks points. If you click the green button above and put in your phone number and you are not found, that means you have not signed up to our program where we offer 5% cash back.
If you think you have signed up and it's not finding you you can try your email or maybe you put in wrong cell number. You can always sign up at the bottom where it says "Join as new member"