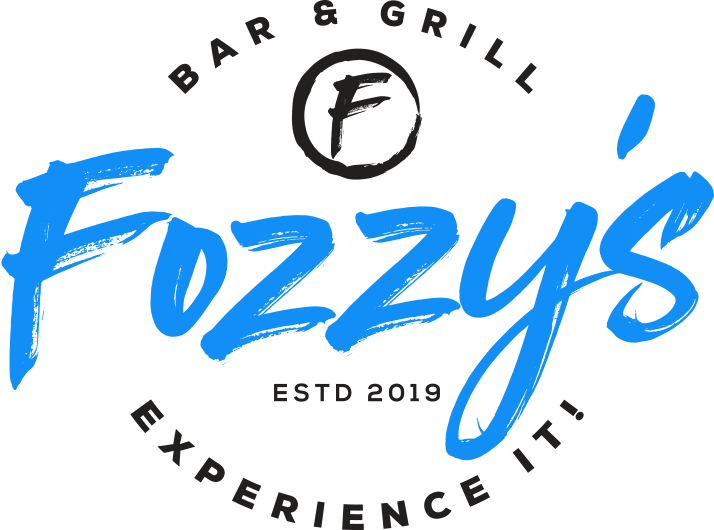 Friend,
Happy Monday!
I've got some good news to share.
When I was down few weeks ago, one of the number one things people said to me about what they'd like to see us to is do a happy hour like Johnathan's and a few other places that do the buy one get one.
However I hate to copy exactly what others do, but I do take customer feed back seriously, especially when it's many that are asking for the same thing.
Again, business is NOT about what YOU (the owners want) it's about what the YOU the customers want.
With that said, starting today our happy hour is now going to offer 1/2 off all drafts and bottles excluding just a few crafts with really high alcohol content.
We will be keeping the double mixed drinks for regular price.
But we are discontinuing the 1/2 price apps now that we are doing 1/2 off on beer. We are going to see how this goes till the end of the year and go from there.
I know some people are going to say "we want the 1/2 price apps because we don't drink beer" and vice versa and truth is we will never make every single person 100% happy as everyone has their own wants / desires, but you did get 1/2 price apps the first 365 days we were open 🙂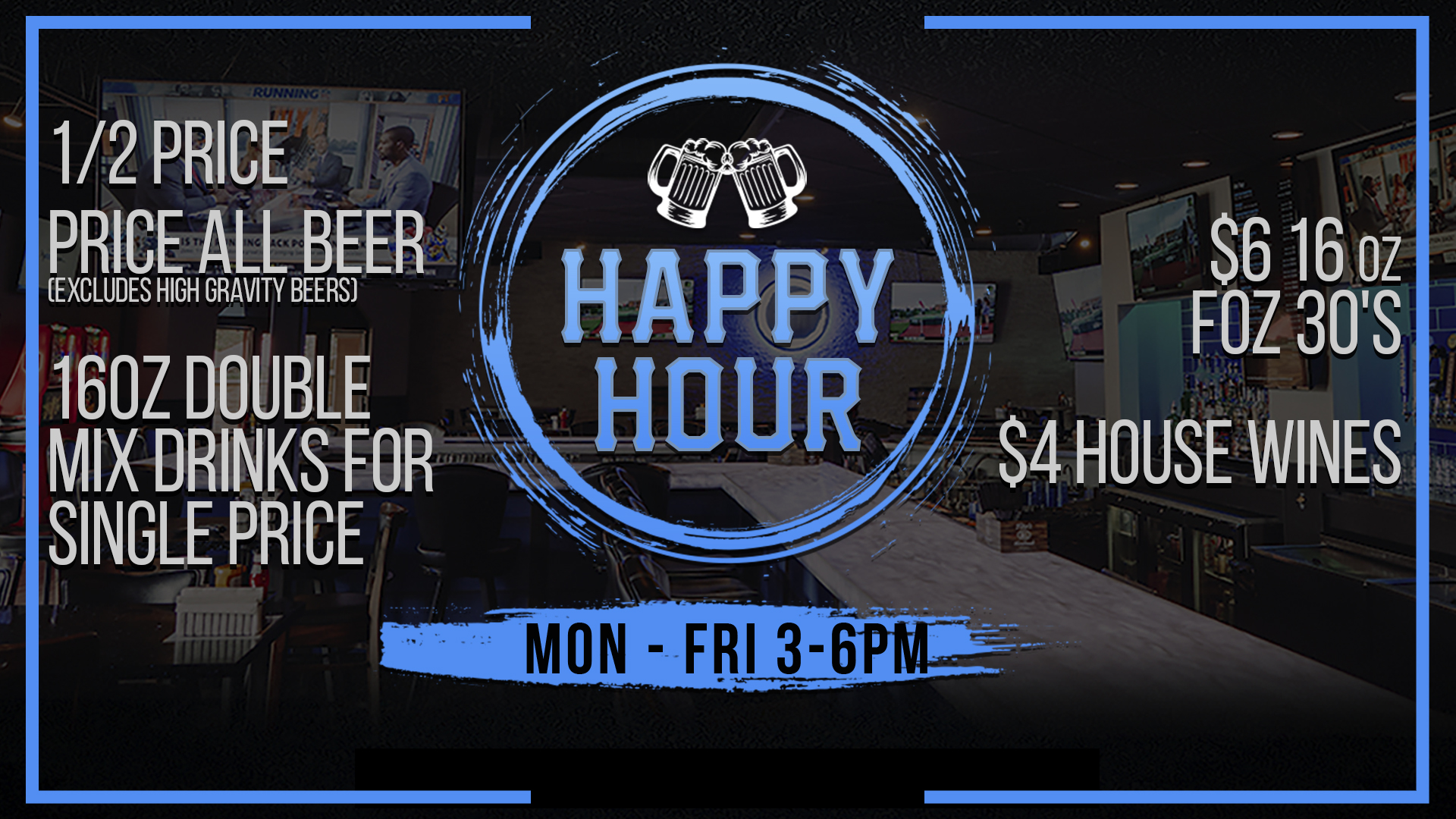 Monday Night Update…
Now that Monday night football is on we are doing $3 16 oz domestic drafts
Tuesday Grease Themed Trivia
7-9PM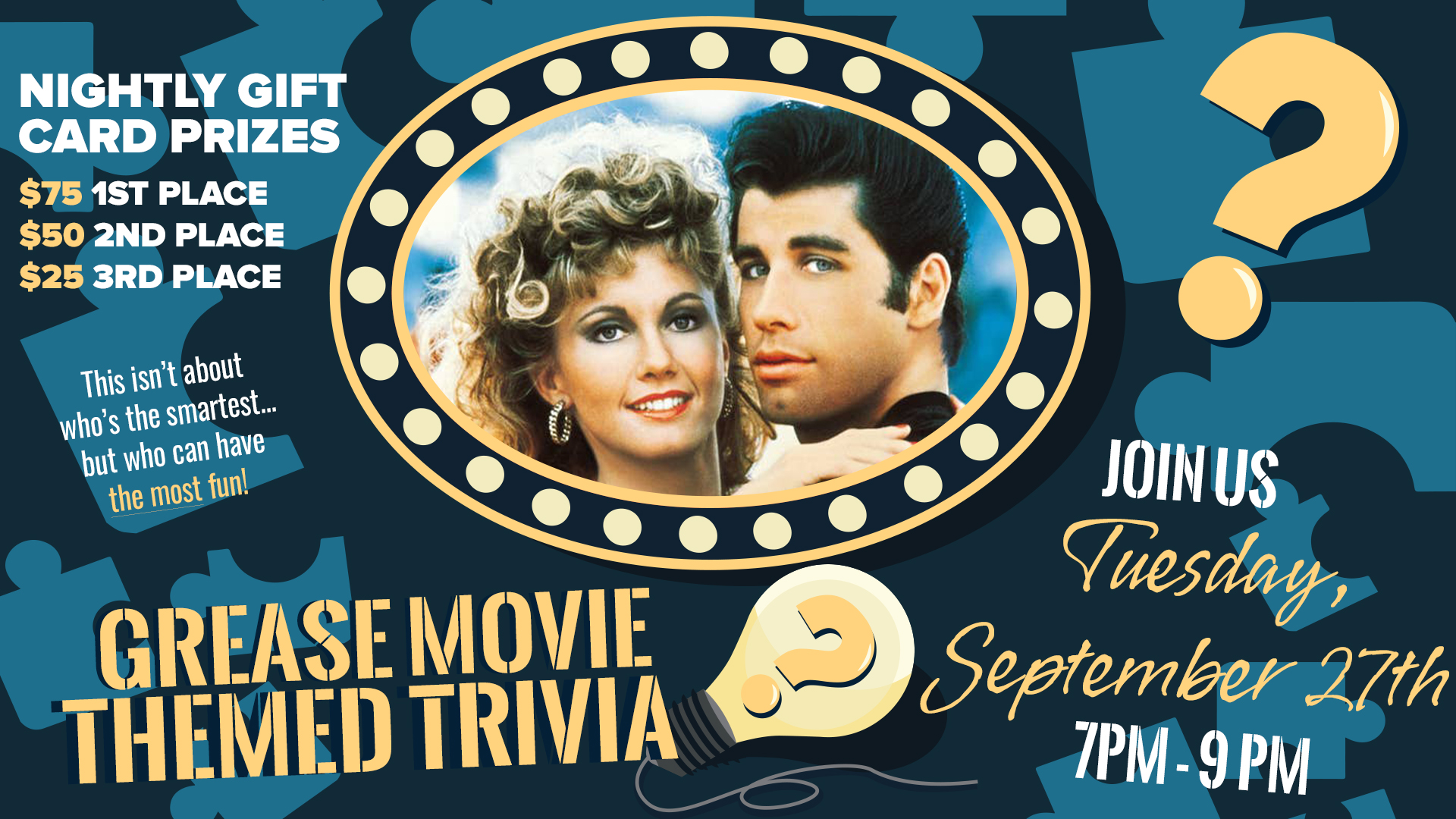 Rest Of The Week!
Every Wednesday is Singo from 7-9pm!
Every Thursday is Pick The Joker from 6-8pm and the jackpot is up to $2,300!!!
Live Music This Weekend!
Friday Night 8pm – The Goldy Locks Band – NO COVER
The Goldy locks Band has an incredible following from Goldy's years as the original cast of TNA IMPACT professional wrestling. Frontwoman Goldy, is currently on TLC's new show, "Call In The Cheapskates" also seen for years on TLC's "Cheapskates" and CMT's "Running Wild From Ted Nugent".
The GLB has an amazing interactive show where they get the crowd hyped and INVOLVED using Goldy's years of pro wrestling experience with large crowds & incredible musicians sharing on stage holding it all down to make people happy and keeping the patrons in the venue.
Goldy has a popular column in the Los Angeles Tribune, "Goldy's Corner" as well as a Podcast on Vince Russo from the WWE's platform, "Goldy's Closet."The Goldy lockS Band has had 2 Billboard #1 & #2 hits on the Billboard Charts.
They continue to get all their Rock'N Roll & pro wrestling legendary friends to be in music videos with a purpose. They focus on suicide, domestic violence, child abuse prevention, mental health awareness, & cancer prevention with their foundation www.ICANcer.Life.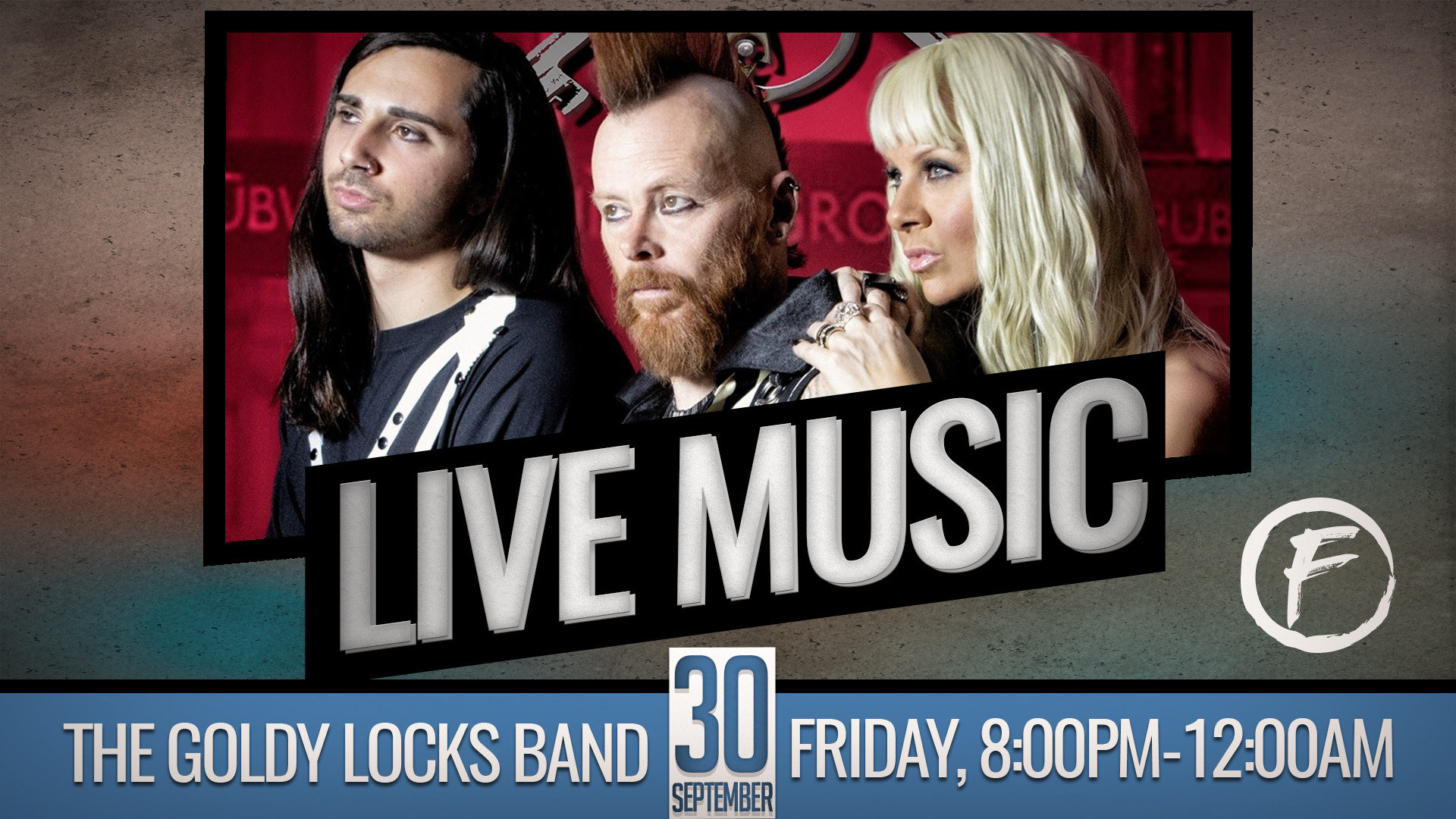 *$50 Gift Card Drawing Every Quarter
For The Titan's Game! *
This Sunday during the Titan's game we are giving everyone 21 and old the chance to win a $50 gift card every quarter.
That's it for the week!
Karaoke will be next Tuesday! 7-9pm! Remember no more "general trivia" – it will be replaced with acoustic sets by Brandon Bartley and Karaoke but will continue with themed trivia the 2nd and 4th Tuesday of every month.
Cheers,
Nick "Fozzy" Fosberg